Ex-Lazio Midfielder Marco Parolo: "Nicolo Barella Is Simone Inzaghi's Version Of Sergej Milinkovic-Savic At Inter"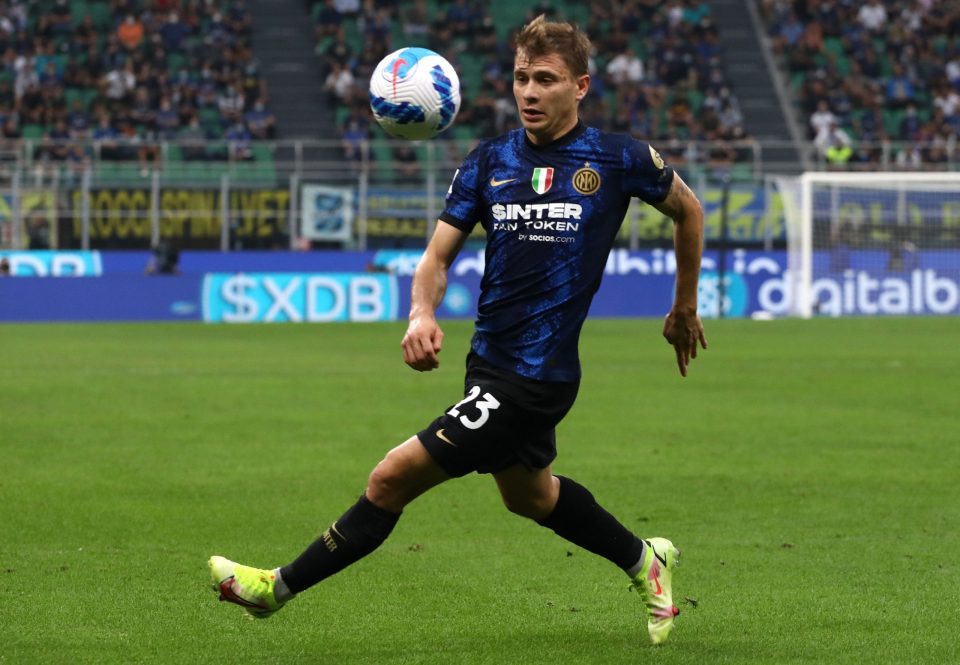 Former Lazio midfielder Marco Parolo believes that Nicolo Barella fulfills a similar role at Inter that his former teammate Sergej Milinkovic-Savic did at the Biancocelesti.
Speaking to Rome-based newspaper Corriere dello Sport in an interview published in today's print edition, the 36-year-old gave his appraisal of the team that Simone Inzaghi has built at Inter, and suggested that his former manager has found in Barella a similar player to the Serbian midfielder who had been key to his project at Lazio.
Inzaghi had clear ideas of how he wanted his team to play at Lazio, with a midfield in which Parolo often played an important box-to-box role while Lucas Leiva was the player who the coach trusted most as the holding midfielder.
Spaniard Luis Alberto was increasingly given a deeper role by the coach who looked to use the playmaker's technique and passing ability in early phases of buildup, while it was often Milinkovic-Savic who was the midfielder who was tasked with assisting the strikers, scoring and assisting goals and combining high up the pitch.
Like Barella, the Serb has both impressive physical and technical attributes which allowed him to be important in a number of phases of the game to his team.
Parolo believes that as Inzaghi gets the Nerazzurri playing according to his vision, Barella is the player who resembles Milinkovic-Savic most in terms of his combination of attributes.
Of Inzaghi's style of coaching he said that "Inzaghi coaches by instinct. You see him from the celebrations or from the gestures. Against Juve it is he who moved Marusic to allow him beat the throw-in. From there comes Caicedo's goal. Kiev is the best example: Stefan De Vrij scores the 2-0, he slips on the athletics track and then gets up as if nothing had happened. Inzaghi understands this. He knows how to understand the moments the players are in."
"For him dialogue is everything," he went on of the Inter coach. "And I am beginning to see his influence with Inter as well. Have you seen Joaquin Correa? If he is in the mood he becomes devastating, Inzaghi knows this and motivates him constantly. I also see Dimarco and Bastoni doing well in defence."
Of Barella he said that "He's his Inter version of Sergej Milinkovic-Savic. Seriously, he and Marcelo Brozovic  never give up. Simone is like this: when he has an idea he brings it forward. At the beginning Leiva and I were always on the pitch, then Sergej, Leiva and Luis Alberto. Barella can become even stronger under the leadership of Inzaghi."
And on who he expects to win the derby tomorrow, Parolo stated that "Milan are the favourites, even if Hernandez is out. They are aggressive, confident, playing well. And then Ibra is the icing on an already good cake."