Ex-Inter Midfielder Benoit Cauet: "Milan Derby Will Be Balanced, Inter Are Growing"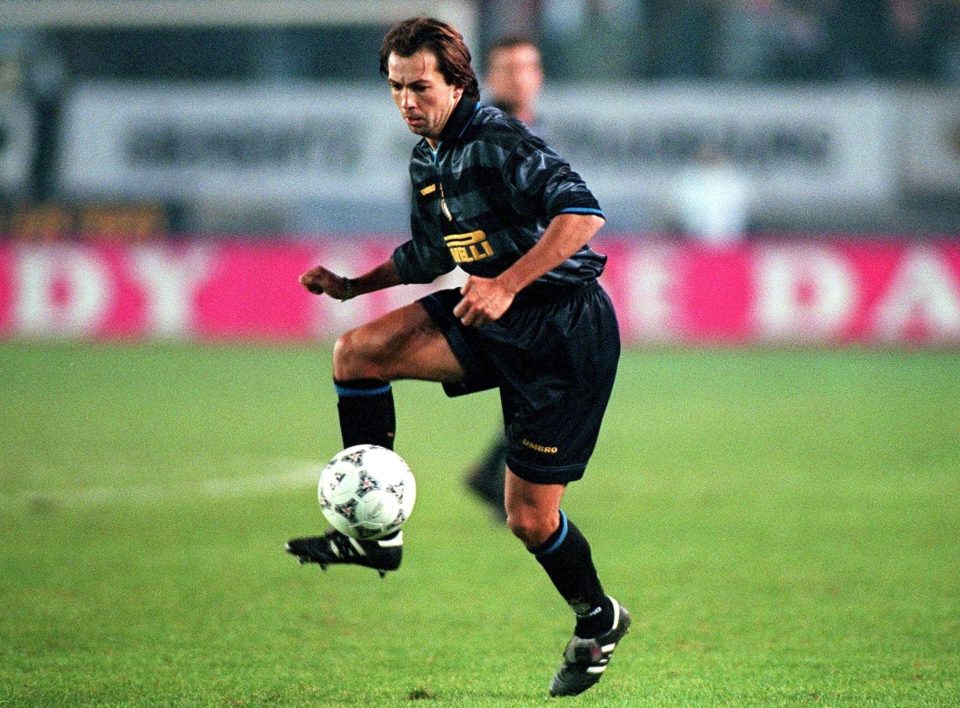 Former Inter midfielder Benoit Cauet expects the derby between Inter and AC Milan this evening to be a balanced match, with the two teams of roughly equal strength.
Speaking to Milan-based newspaper Il Giornale in an interview published in today's print edition, the French former midfielder gave the view that the Nerazzurri are finding their identity and should have a high-quality match against their city rivals.
Inter currently sit seven points behind the Rossoneri as well as Napoli, with the league leaders having remarkably only dropped only two points after eleven matches played.
However, the Nerazzurri have been in good form, undefeated since they lost to Lazio after the international break, and should be up to the task against their city rivals.
Both sides look to be in a position of strength right now, something which Cauet highlights has not always been the case in recent seasons"
"It will be a much more balanced derby than in recent years because Milan have taken a step forward," he stated. "Last year they were already in better shape than in the past and today with new players plus those acquired in the past they have more weapons."
He went on that "In my opinion, Inter is growing slowly, also aware of the fact that they are already a strong team. Conte left but left an imprint on the group that had some new additions, in addition to the coach, and therefore it was necessary to give a little time to Inzaghi and the new players to integrate and now it seems to me that things are going right. If Inter play in an organized and disciplined manner, they are the strongest of all."
"It will be a good match because there is also the table to look at," Cauet continued, "In a substantial way, Inter seemed to me to be in better shape in the last few matches since I saw a Milan who won in the league but struggle in Europe. The derby, however, is always a complicated and difficult match and making predictions is really difficult."
Of the players he expects to be decisive, Cauet stated that "On the Inter front, in addition to Brozovic and Barella who are the two beacons, I think it could be Lautaro Martinez's match. The Argentine is a champion and in the recent period he has been a little unlucky, but he is getting close to scoring."
"With Milan, on the other hand, there are great players, champions who can decide the game with a moment. It will be a good encounter from all points of view, especially the competitive one," he said.
On the best and worst derby he can recall, Cauet stated "Obviously, on the ugliest one there is not even to remember [the 0-6 loss on May 11 2001]. I won many derbies and perhaps the most beautiful was that of 3-0 with the brace from Ronaldo."
"I like Milan's derby because the two clubs respect each other so much and above all the two sets of fans respect each other, there is a healthy rivalry and a healthy mockery that is good for football," he went on.
Of Inter midfielder Hakan Calhanoglu's first derby against his former club the Rossoneri, Cauet stated that "Hakan is a player who has done well at Milan in recent years, has been one of the most consistent in recent years and has made a personal choice."
"He has decided to stay in Milan but has made the jump to the other side of the Naviglio," he went on. "Inter took the opportunity to sign him on a free given Eriksen's problems and he, as a talented player, was right for the Nerazzurri and made his choice. I repeat, it will not be easy for him but he has chosen a path and no one can criticize it."
And on the Scudetto favourites, Cauet stated that "I think the race will be between three clubs: Milan, Napoli and Inter. Even if the Nerazzurri lose the derby, there are 26 games to go and it is very long. Experience counts and perhaps Inter has an advantage from this point of view, compared the others. Today the order is like this but I hope that Inter will win, though it won't be easy because the bar has risen. "