Inter CEO Beppe Marotta: "Milan Derby Is Always Special, We're Calm About Brozovic Extension"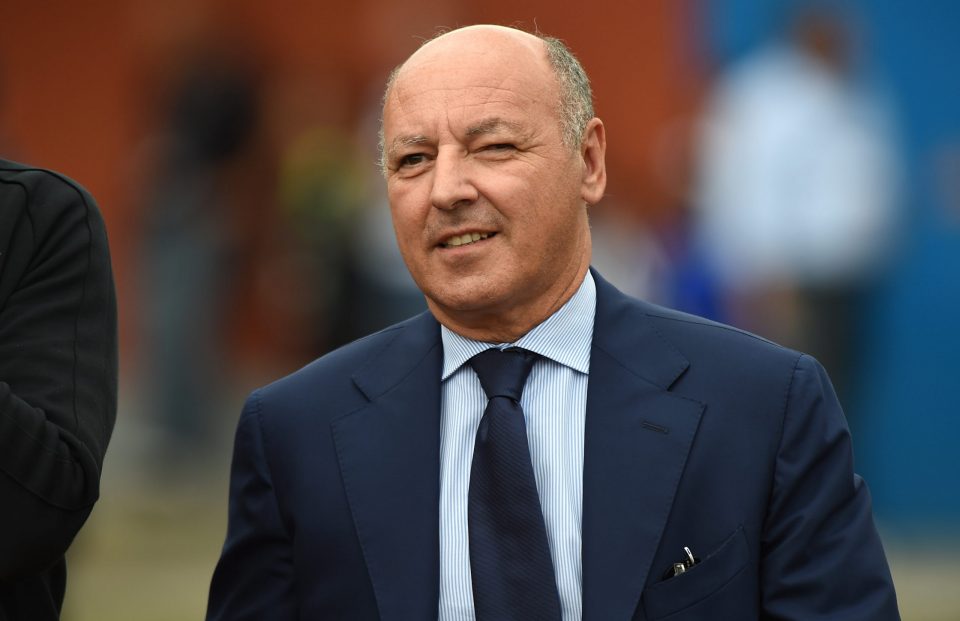 Inter CEO Beppe Marotta expects the derby against AC Milan this evening to have a specific atmosphere and emotion to it given the nature of the rivalry.
Speaking to Italian broadcaster DAZN before the match, Marotta gave his thoughts about the significance of the fixture as well as other issues around the club, including speaking optimistically about the contract extension of midfielder Marcelo Brozovic.
The Nerazzurri come into the derby seven points behind their city rivals, and eight behind Napoli, so they know that they can get within four and five points of the league leaders respectively with a win.
However, the emotions of the match go deeper than the Serie A table and the Scudetto race, and the two teams and two sets of fans will see this as one of the great showpiece occasions of the season outside of the significance purely in terms of the table and trophies.
"The determination and the personality are there," Marotta said of Inter, "and in front of us now we have an opponent who are at the top of the table, therefore difficult to come up against. You know that the derby has a particular flavor."
He also spoke about the contract extension of midfielder Marcelo Brozovic, stating that "We have found agreements with Lautaro and Barella, who approached on tiptoes. We did so and were very happy about it. The bracketing of the renewals is part of the normal management of a club, but it must not affect us. These matters must be addressed calmly, we deal with professionals attached to the shirt, who want to continue here."
And on the proposed new stadium with AC Milan, Marotta stated that "The topic is being handled by Antonello. The new stadium represents an important asset and contains great emotions. Within it, there is a great sense of belonging and it is right that it should be studied from a modern perspective."