Inter Striker Lautaro Martinez: "We Need To Be Lucid To Express What We've Prepared On The Pitch"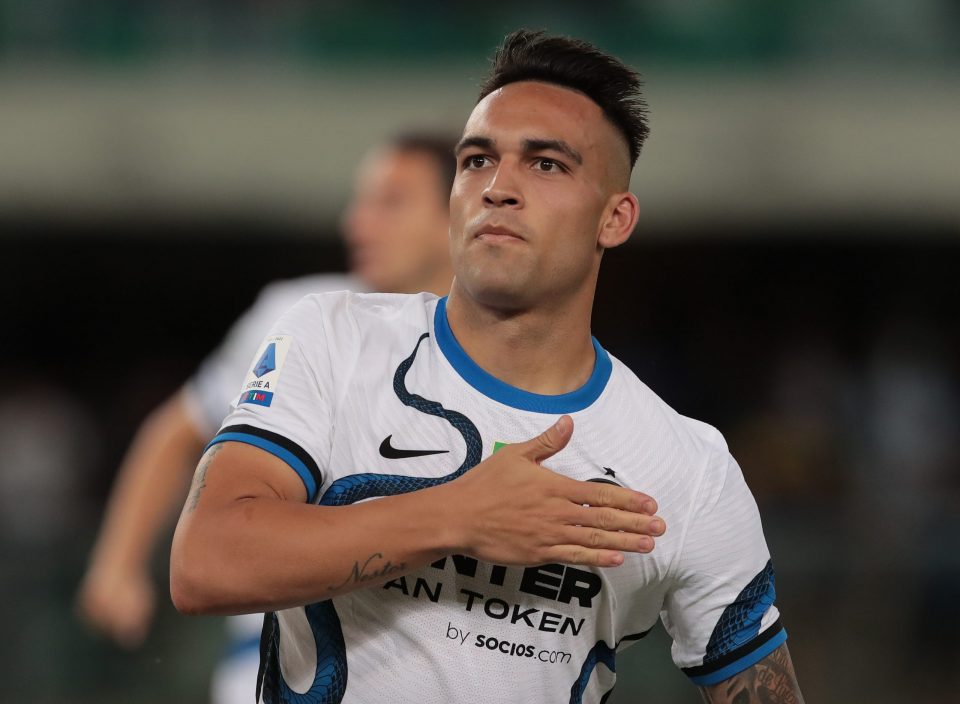 Inter striker Lautaro Martinez knows that his team will have to show their best in order to get the better of their city rivals AC Milan in this evening's first Milan derby of the season.
Speaking to Italian broadcaster DAZN ahead of the match, the Argentine emphasized that the team have prepared well but that they must think and act clearly to execute their plans, also speaking about his relationship with strike partner Edin Dzeko.
The Milan derby is always one of the showpiece occasions of Italian football, but beyond what it represents for the two clubs and the two sets of fans, this season's edition promises to be one of the major matches at the top end of the Serie A table.
Both the Nerazzurri and the Rossoneri have good chances of winning this season's Scudetto, and the two have been in good form this season so far, with the Rossoneri in particular having been nearly perfect in the league while Inter have seemed to have found their best form in recent weeks.
Martinez spoke about Dzeko, stating that "He is an experienced player, he knows what he has to do, we talk every day. He always gives me a hand. And I see in him a player who has had an incredible career."
And about the match he stated that "We must be lucid to express what we prepared during the week and bring home the three points that we need very much."