Nerazzurri Legend Aldo Serena: "Inter's Edin Dzeko Does Much More Than Just Score Goals"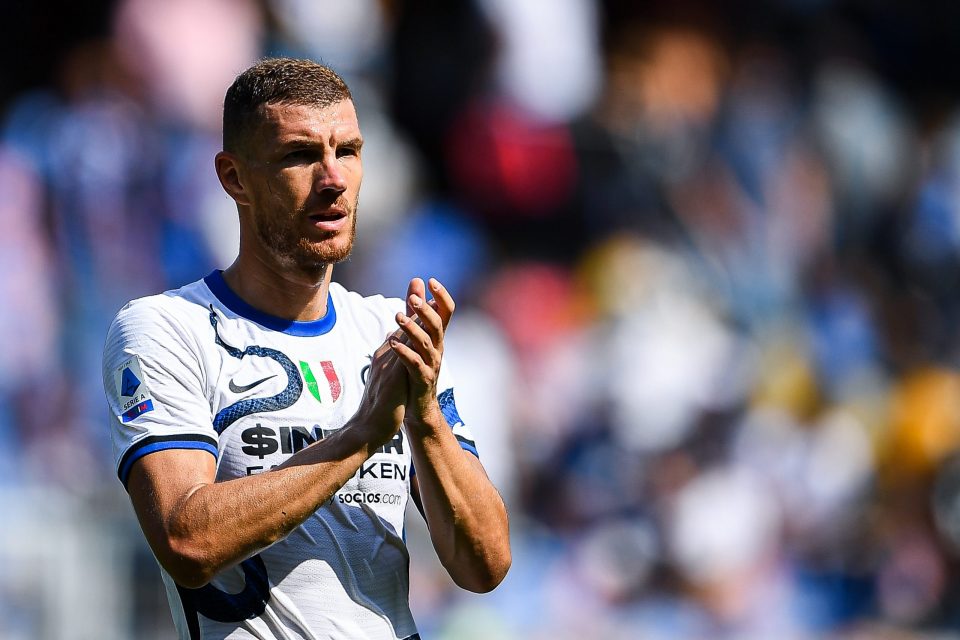 Legendary former Inter, Juventus, and AC Milanstriker Aldo Serena believes that current Number Nine Edin Dzeko brings more to the team than just goals.
Speaking to Turin-based newspaper Tuttosport in an interview published in today's print edition, the 61-year-old praised Dzeko for his all-around game and contributions to the team's play.
Dzeko arrived from Roma in August as the Nerazzurri looked to replace the departed Romelu Lukaku, and the Bosnian's impact was virtually immediate, getting off to a quick goalscoring start in Serie A which has seen him in the race for Capocannoniere.
However, as has been the case when he was with the Giallorossi, and throughout his career at Wolfsburg and Manchester City and with the Bosnian national side, the 35-year-old has also brought a level of technical and physical quality into his team's buildup in and out of the final third.
Serena commented on the process of replacing Lukaku, stating that "Inter have changed and had to adjust to losing Conte, but above all Lukaku and Hakimi. Before they were compact behind and countered with the speed of those two, now they have to build up with everyone, take a more out of balance, but in this way they can make the most of the technical quality of an attacking playmaker like Dzeko."
"The Bosnian sets the pace, he is selfless, he doesn't live only for goals," he went on. "Dzeko helps his team-mates  score, but Inter helped Dzeko to find the goal again with consistency."
Of Dzeko's partnership with Lautaro Martinez he stated that "We need time, after all the Argentine had come in from two seasons with Lukaku and a different game. Before the two shared the space and the movements, now Dzeko takes the central positions and Lautaro must therefore act more from the outside."
"Martinez, however, is young, he has the characteristics to integrate better with Dzeko," he went on. "And, I repeat, the style of play of Inter that creates at least 4-5 clear scoring chances per game will facilitate the work of the strikers."
On the Milan derby later this evening Serena stated that "Let's say that those who manage to get the ball to Ibra or Dzeko more often will have more chances. Because Dzeko is an attacking regista, but so is Ibra. Certainly Milan will have to have a different intensity than that shown against Porto, while Inter will have to have the balance found in the last few matches."
He concluded, "If I had to describe Dzeko in one word? I use two: aesthetics and rationality. He always makes the right decision and in a way that is beautiful to watch."