Italian Journalist Paolo Condo: "Missed Chances Against AC Milan Will Spoil Inter Coach Simone Inzaghi's International Break"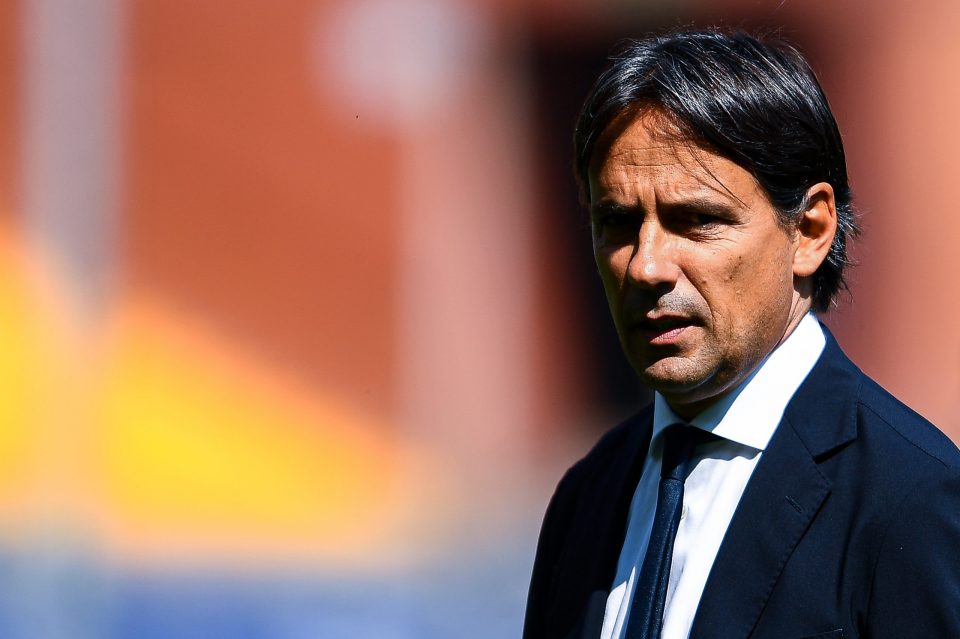 Italian journalist Paolo Condo believes that Inter coach Simone Inzaghi will have to take the international break to reflect and rue the missed opportunities to win and gain ground on city rivals AC Milan in yesterday evening's 1-1 derby draw.
Writing in his column in today's print edition of Rome-based newspaper La Repubblica, Condo suggested that the win will feel like a win to the Rossoneri who held Inter off in the table but that it will leave a bitter taste for Inzaghi and the Nerazzurri.
Lautaro Martinez's saved penalty in the first half of the match will stand out as the most blatant missed chance to get ahead in the match for Inter, but in truth there were a number of very presentable opportunities that went begging.
Inzaghi saw his team play well for long spells, maintaining control of the match and creating a number of dangerous situations including chances which looked as though they would be scored, but in the end the Nerazzurri had to settle for sharing the points with their city rivals.
"Milan 'won' the draw at San Siro," Condo writes. "The 1-1 with Inter makes Stefano Pioli happy above all, for three reasons."
"The first is the arrival at the break at the top of the standings," he continues, "in recent weeks the calendar favoured Napoli, yet Spalletti – who will have Inter, Lazio and Atalanta in four games after the break – did not manage to push further ahead."
"The second reason is the unchanged distance from Inter," he goes on." and after almost a third of the championship seven points are a small sum. The third was very valid until fifteen minutes from the end of a finally beautiful match: scoring the equalizer by himself, missing a penalty and a fair number of other chances, Inter was a ball of regrets and Milan of relief. However, the Rossoneri's late assault rebalanced the derby."
"Tatarusanu remains the man of the match for the amazing save on Lautaro," he writes, "but Rebic did not go far from contending for the trophy. Inzaghi and Pioli have indulged the nature of their teams, but in the first half Milan attacked without an adequate system of preventive cover: every time Inter countered, they arrived in the opponent's penalty area almost without finding resistance."
Condo concludes, "The fact that Lautaro and Vidal missed easy match-winners in the second half is a flaw that will spoil Simone Inzaghi's break."