Ex-Inter Director Ernesto Paolillo: "This Inter Lack Cutting Edge, Beppe Marotta Worked Miracles In Summer"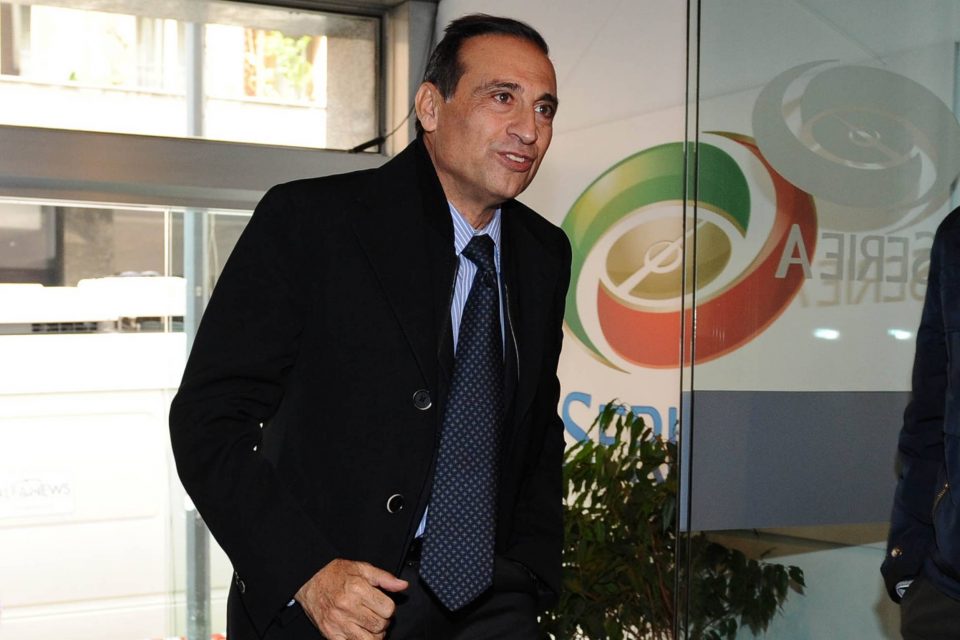 Former Inter director Ernesto Paolillo believes that the Nerazzurri are struggling to be clinical and kill opponents off despite playing well for much of the time.
Speaking to Italian broadcaster TMW Radio, the former director gave his thoughts on how Inter's season has gone while also speaking about the problems that the team went through in the summer and praising CEO Beppe Marotta for his work guiding the team.
Inter are a different-looking side this campaign than they were last time around, and they have yet to really rediscover the killer instinct that they had when Romelu Lukaku and Achraf Hakimi were in the side, and Antonio Conte was on the bench.
Paolillo notes this, and suggests that a lack of goals in key moments is hurting his former team's ambitions, but he also found much to praise about how Marotta has built the team.
He believes that Sunday's derby draw against AC Milan highlights Inter's struggles in big matches against direct rivals, stating that "I'm not satisfied, neither side needed a draw – neither Inter nor Milan."
"It was the ideal opportunity to gain three points on everyone," he went on, "especially because chances were created. Without cutting edge and goals, however, it serves no one."
"There is a constant, there was a lack of the right killer instinct in attack to put the ball in the back of the net," he went on.
Of Lautaro Martinez's poor recent goalscoring form he stated that "We are seeing a normal moment that an attacker can have, but the determination is lacking in those next to him. An attacker can be technically good but he must want to put the ball in the net."
About what the team misses with the absence of Conte, Paolillo named "Lnowing how to instill a drive and an intense competitive spirit in their players. That makes the difference: perhaps there is too much kindness towards them."
On the problems with Inter owners Suning he stated that "I hope that in China things will settle down for a moment and that the big crisis feared in the real estate sector will settle down. Maybe the attitudes towards foreign investments, even in football, by the Chinese authorities would change."
"If this does not change it will be difficult for the Zhang family to build a stronger Inter," he continued. "This summer Marotta worked miracles, believe me."
On whether the team should invest in the transfer market in January, he said "Only if the opportunity arises: signing someone of the same level as you already have would be like throwing money away."
And on the position in which signings are needed he specified, "In attack. There are a lot of midfielders, but we would need someone with more cutting edge in front of them. But without the right opportunity, just keep going."
Lastly, he weighed in on the proposed new stadium for Inter and AC Milan, stating that "A city like Milan is in absolute need of a new stadium, San Siro is very dated and cannot be remodelled. The neighbourhoods are being modernized in a remarkable way, I am convinced that you have to choose quickly: if it is still delayed, you risk incredible difficulties."