Dutch Journalist David Endt On Ajax's Andre Onana: "It Is Not Certain That He Will Go To Inter"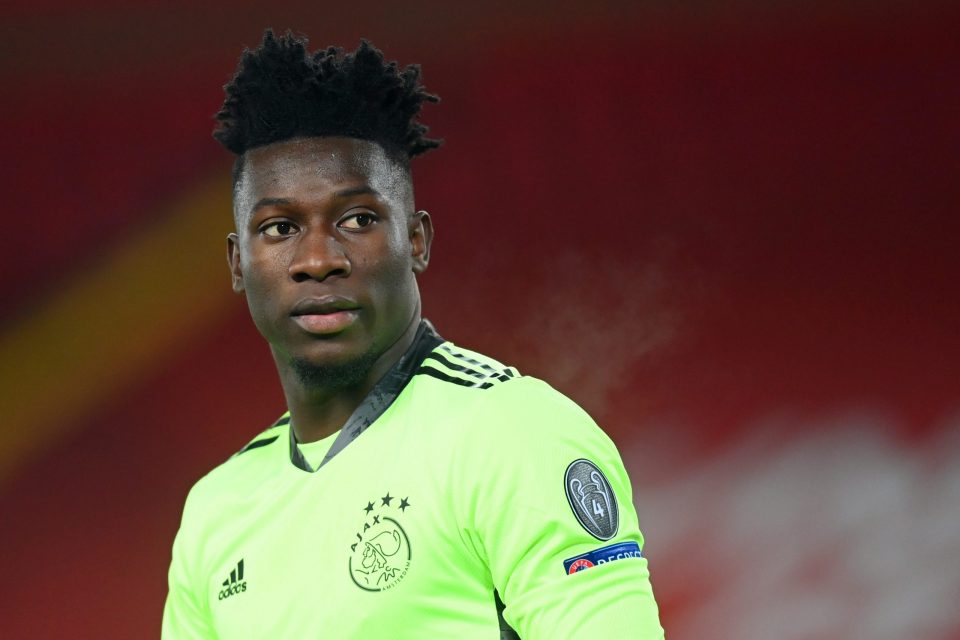 Dutch football journalist David Endt has suggested that Ajax goalkeeper Andre Onana is not definitely joining Inter in the summer, according to a report in the Italian print media today.
Speaking during an interview with Tuttosport, David Endt explained that it is not a forgone conclusion that he will join the Nerazzurri because Ajax sporting director, Marc Overmars, will do all he can to keep the Cameroonian goalkeeper.
"André Onana is a natural talent, born to play in goal. But it is not certain that he will move to Inter. In Italy it is thought he is already Nerazzurri, but I am not so convinced that Onana will leave Ajax.
"Marc Overmars, the sporting director of the Dutch club, despite public statements, will do everything to try to convince the Cameroonian to stay and sign the renewal. An economic effort to keep him is therefore not to be excluded."
Former employee of the Amsterdam based club David Endt also described the characteristics of the goalkeeper, who he thinks is reactive and intuitive.
"He arrived in Amsterdam from Barcelona, ​​in the first year he played in the second team. And to tell the truth he didn't seem so strong.
"He was spectacular, reactive and intuitive, but he exaggerated with the ball. Not everyone was sure of his strength.
"But then, when he took the leap, he became very reliable and a point of reference for Ajax. Today his qualities are indisputable: he is very strong in goal, he must improve in high exit."
There was also discussion around whether he will be able to effectively take over the role from Inter's current number one goalkeeper, Samir Handanovic. The Slovenian has been error-prone in recent months, hence the talk around Andre Onana.
"It will be tough because the Slovenian is a legend for Inter. Certainly, however, Onana is a very good goalkeeper. Of course, he will have to adapt to Italian football. But I have no doubt that he will succeed.
"He has already played at high levels for the team. Ajax and he can be decisive when he is called into question. In the top clubs you do not suffer many shots, but you have to be ready to reject those that come.
"Concentration is essential if you fill this role. André was helped in his growth path by Edwin van der Sar, who has always supported him, providing him with valuable advice."
Andre Onana is currently being booed by the Ajax fans over his refusal to sign a new contract with the Eredivisie side.
"He is booed by his current fans for not renewing his contract. During the disqualification for doping the club always paid him and everyone assumed that he would sign the extension without problems. Instead this did not happen and the player speculated on the interest of other clubs."