Ex-AC Milan Striker Massimo Maccarone On Calhanoglu Gesture: "I Would Not Have Done It, But I Understand It"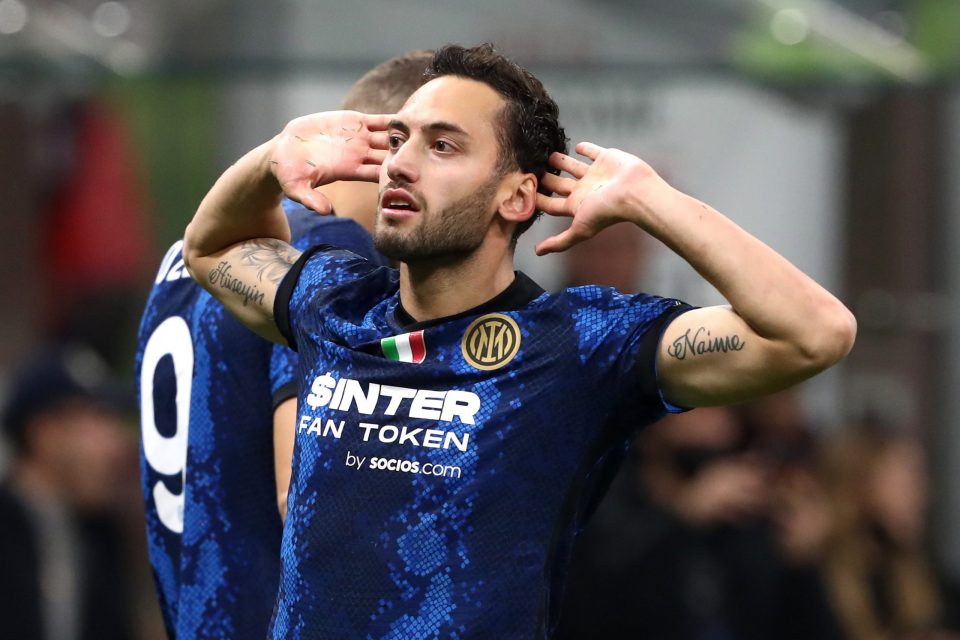 Former AC Milan and Empoli striker Massimo Maccarone has said that he would not have celebrated in the way Hakan Calhanoglu did in the derby against AC Milan, according to a report in the Italian media today.
Speaking during an interview with Footballnews24.it, Massimo Maccarone admitted that whilst he would not have acted the same way, he does understand why the Turkish midfielder chose to do so.
"I personally would not have done it, but I can understand it, everyone is free to make their own choices. Maybe there were some old rusts or just wanted to answer the whistles of his former fans. He probably heard the game more than he had to, and he decided to vent the tension in that way."
The celebration in question is when Hakan Calhanoglu cupped his ears to the Curva Sud after scoring a penalty for Inter against his former side last weekend.
As Massimo Maccarone explains, many AC Milan fans were not impressed when the Turkish midfielder decided to move to Inter at the end of his Rossoneri contract.
"Many fans did not take his move from Milan to Inter well, making him notice it not only on the pitch, but also through social media."
Finally, Massimo Maccarone also stated that now that he is a Nerazzurri player, it is right that he celebrates his goal with the team and the fans when he gets the chance.
"On the other hand, he is now an Inter player, it is right that he rejoices for his team and his new fans. These are situations on the pitch that in a derby, with the stadium full, can come out."