Ex-Sampdoria Defender Alessandro Cucciari: "Inter's Lautaro Martinez Is A Top Player & He'll Get Back To Scoring Soon"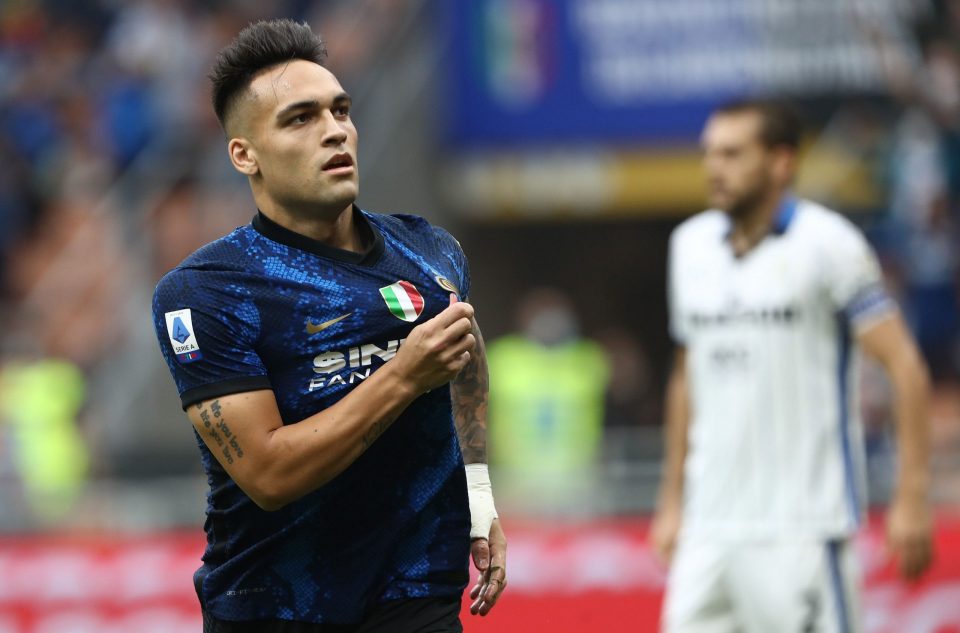 Former Sampdoria defender Alessandro Cucciari believes that Inter striker Lautaro Martinez can find his form in front of goal again soon.
Speaking to Italian broadcaster TMW Radio, the former defender gave the view that Martinez has the quality to get past his rough patch in front of goal.
Martinez has failed to score since returning from the last international break, with his saved penalty against AC Milan in the derby capping off a poor run.
The Argentine's form has been a problem for his team's ability to kill off games, but he has also shown many times in the past that he can be decisive in front of goal.
Cucciari believes that this period will not last, and that Martinez will find himself and start finding the back of the net again, and that patience is needed to allow him to regain his confidence and rhythm as a goalscorer.
"He comes close," he said of the striker, "he is getting chances. It's just one of those periods, he'll be scoring again soon. He's a great player and having changed partners up front has nothing to do with it."