Italian Journalist Paolo Condo: "Inzaghi Can Complete Spalletti & Conte's Work At Inter By Qualifying From Champions League Group Stage"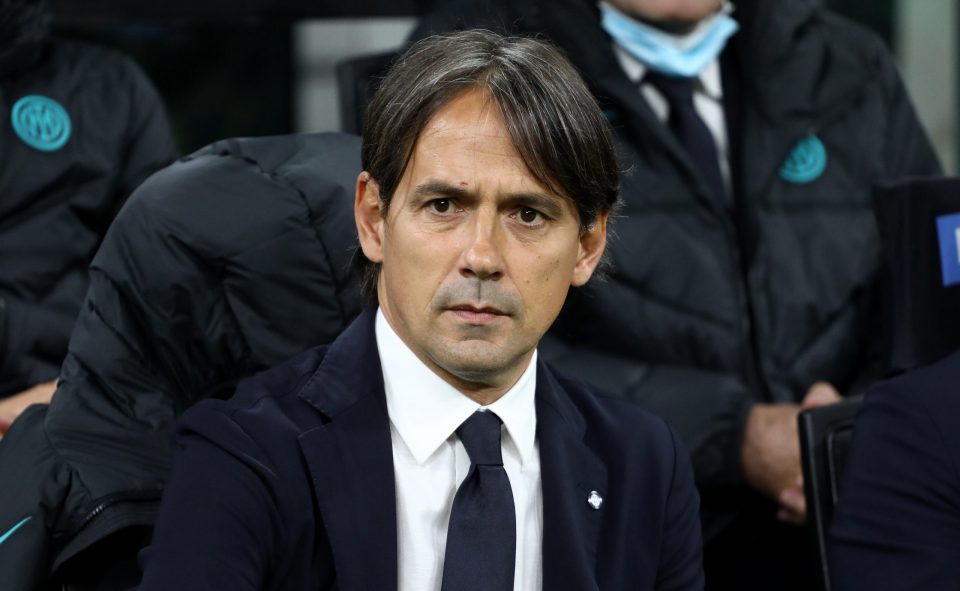 Italian journalist Paolo Condo believes that Simone Inzaghi can build on the work of his recent predecessors at Inter by progressing to the knockout rounds of the Champions League.
Speaking to Italian broadcaster Sky Sport Italia, Condo gave the view that the current Inter coach can move the Nerazzurri project forward from Luciano Spalletti and Antonio Conte's accomplishments with greater European success.
Inter have enjoyed good seasons under Spalletti and Conte, culminating in last season's Scudetto under the latter, the Nerazzurri's first in eleven season.
One major disappointment for the club, however, has been the failure to get out of the knockout rounds of the Champions League.
In the past three seasons, the Nerazzurri have failed to reach the knockout rounds of Europe's top competition, missing out on the prestige as well as prize money associated with it.
Inzaghi has a chance to reverse this trend, with his team well-placed to qualify for the knockout rounds should they get a result against either Shakhtar Donetsk or Real Madrid.
"Assessing how much Inter owe to their previous coaches is complicated," Condo stated. "I would point to the mentality of the team, and Spalletti brought them to the Champions League which, let's not forget, they had not had since the season following the Treble."
"I would say that he was important in getting the project started," he went on about Spalletti. "He did not yet have the players who then allowed Antonio Conte to fully get us out of a dark and difficult period."
"Spalletti brought Inter back to the Champions League," he reflected, "Conte completed the job by winning the Scudetto, now Inzaghi is in a sort of third phase which is that of maintaining and continuing, which is not always easy."