Ex-AS Roma Defender Luigi Garzya On Inter Scudetto Hopes: "They Are Not Out Of The Game Yet"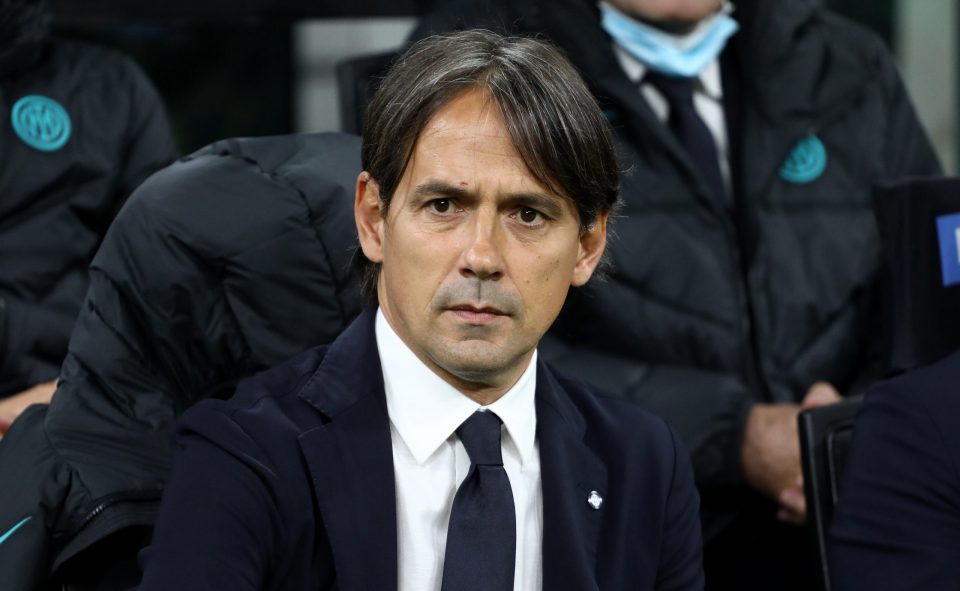 Former AS Roma and Torino defender Luigi Garzya has suggested that Simone Inzaghi's Inter are not out of the running for the Serie A title just yet, according to a report in the Italian media today.
Speaking during an interview with Footballnews24.it, Luigi Garzya explained that even though they have lost Romelu Lukaku and Achraf Hakimi, there is still hope for Inter this season in their quest to defend their crown.
"There is still room for some teams, maybe I am thinking of Inter. The Nerazzurri pay a little for the farewells of Lukaku and Hakimi, who were the drivers of the team in the Conte era. There has been a small downsizing of the club but I believe that Inzaghi's team is not out of the game yet."
The same enthusiasm was not shared by Luigi Garzya for Juventus's campaign under Max Allegri, who he thinks will now focus exclusively on the Champions League instead of Serie A.
"Different speech for Juventus: the points behind the top are now too many and the time will come when the Bianconeri will concentrate exclusively on the Champions League."
Luigi Garzya was not very impressed by the provocative celebration that Inter midfielder did against AC Milan during the derby on Sunday evening, as he felt he owes a certain level of respect to his old fans.
"It's okay to exult. But I didn't like that he went to provoke the opponent's curva, also because up until three months earlier it was the same one under which he was going to exult.
"If the Turk is now at Inter he must also when playing AC Milan show a minimum of respect towards the shirt and towards the fans who have supported him in the past. For the rest I understand, he is a professional and must make the best choices for his career."
There was also a word on Jose Mourinho's exploits at AS Roma so far this season.
"Everyone expected more from Mourinho and many expected that he could win immediately, but it's not that easy. Roma are undeniably something less than their direct competitors. You have to give them time.
"Roma are in a complicated situation, the latest matches have shown all the shortcomings of the squad and the Portuguese coach believed he could do more with these elements. There is a backbone of the team, but to fight for certain goals you absolutely need some additions."