Ex-Inter CEO Ernesto Paolillo On PIF Links: "Only Steven Zhang Knows If It Might Happen"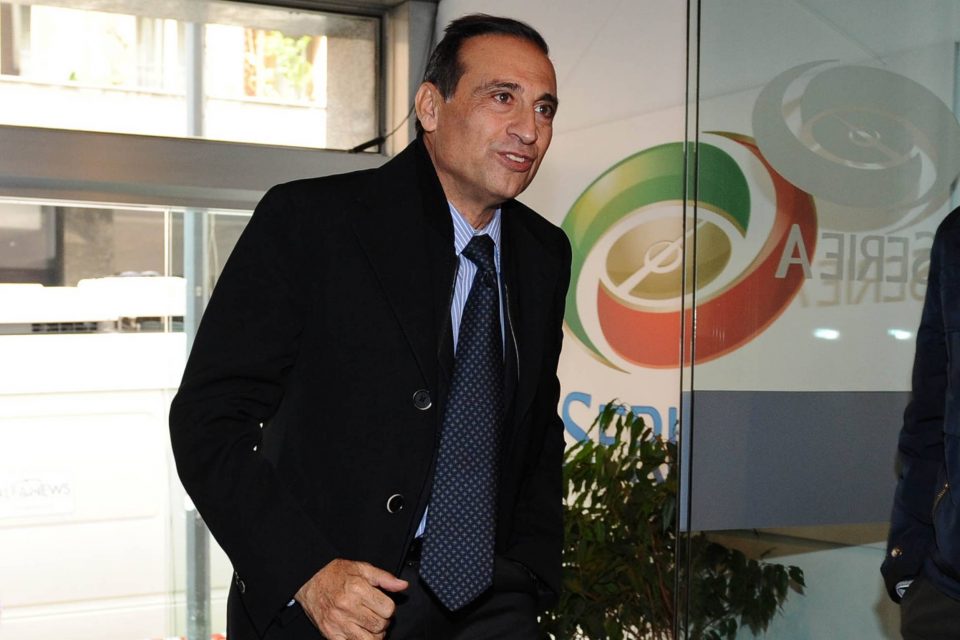 Former Inter CEO Ernesto Paolillo has said that only Inter President Steven Zhang knows if there is a real chance that PIF will purchase the club soon, according to a report in the Italian media.
Speaking to Gianluca Rossi's Youtube channel, via FCInter1908, Ernesto Paolillo explained that only the buyer and the owner can really know if there is any truth in the reports that the Saudi Arabian Public Investment Fund is trying to buy Inter.
"Whether or not there is a foundation, only Zhang knows. These negotiations, if any, take place only between the buyer, especially in a case like the sovereign wealth fund of a huge, powerful and very rich country like Saudi Arabia, and Suning. So, I believe that these things don't even pass through the Milan offices."
Ernesto Paolillo feels that the recent declarations from Steven Zhang and Beppe Marotta do not do anything to suggest that there is no truth to the rumours.
"Absolutely not. However, I believe that the date of November 19th is actually unrealistic. In such a short time nothing is done. The due diligence has not even begun."
The former CEO is not feeling calm about Inter's financial situation under Suning due to the issues in the Chinese economy.
He said: "I'm not peaceful at all. The situation is what it is, in China and throughout the Asian sector we are experiencing a worrying phase. Let's not forget that in the last month alone, commodity prices in China have increased by 13%.
"China inevitably becomes less competitive. Right now I see it difficult for China to reopen its doors to foreign investments that are not based on mere productivity and which are based only on football, which is not in the interests of the Chinese.
"Giving up now would be absolutely inexpensive. What gives football clubs value is the stadium they own, because it allows them to enrich their revenues in a remarkable way, if operated intelligently."
PIF very recently purchased Newcastle United in the Premier League and Ernesto Paolillo feels that even if it is not Inter, PIF will buy another club soon.
"The prince has always been an extreme fan of England and Newcastle, it's a matter of the heart. Can Inter be there after Newcastle? Absolutely yes.
"The future in the football industry is in the team network. Logic leads to the immediate exclusion of bin Salman and Zhang from sitting at a table to discuss, but you never know for the future.
"A strong, powerful and football-loving country like Saudi Arabia, which sees Qatar's cousins ​​have made a name for themselves in football, would they stay out of football? Whether it's Inter or another team, they will certainly have interest in a great European club sooner or later."
Ernesto Paolillo finally added his praise for Alessandro Antonello and Beppe Marotta, saying: "The strengths of Inter are not so much in the team, as in the management. Inter can sell anyone, but not Marotta and Antonello."