Ex-Inter Defender Riccardo Ferri On Napoli Clash: "I Hope It Can Be Denzel Dumfries' Turning Point"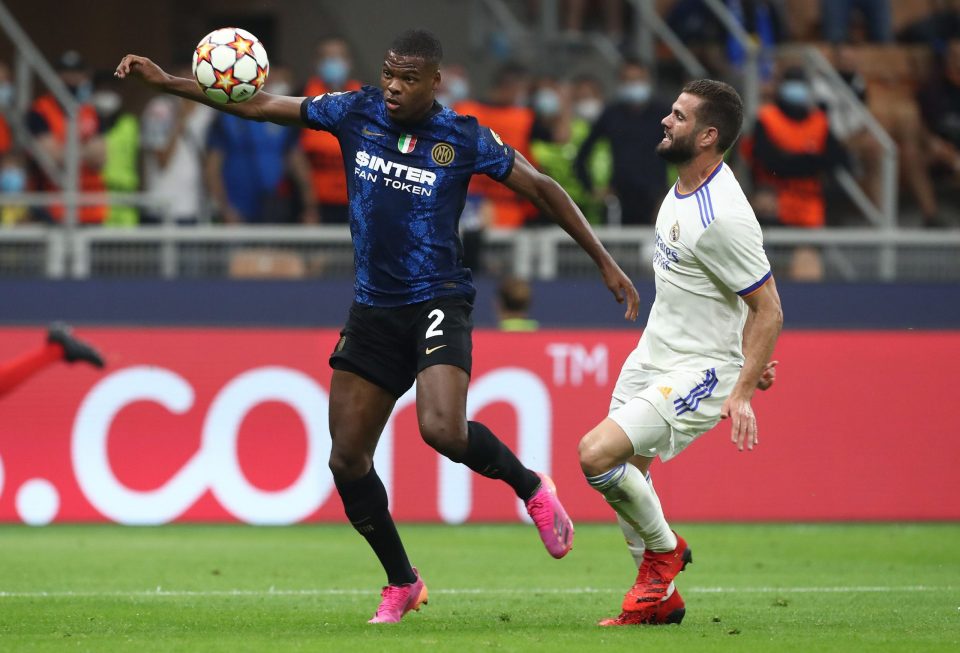 Former Inter defender Riccardo Ferri has said that he hopes the Nerazzurri's clash with Napoli can be a turning point for Denzel Dumfries, according to a report in the Italian print media today.
Speaking during an interview with La Gazzetta dello Sport, Riccardo Ferri explained that Denzel Dumfries has appeared too shy since he joined Inter but he could change that against Napoli.
"I hope it can be Denzel Dumfries' turning point, he is still too shy."
Denzel Dumfries joined Inter from PSV Eindhoven late in the summer transfer window, which meant he did not get a proper pre-season and he has taken time to settle into his new club and country.
Riccardo Ferri had praise for Simone Inzaghi's team as a whole but made it clear that Inter must start taking more of the clear chances that they create in each game.
"I like Simone's Inter, they create a lot, you understand that the dangers can come from any situation, from set-pieces to scoring in the box, but if he does not increase the scoring percentage, he risks paying dearly for lost opportunities."
Inter play Napoli on November 21 and they can close the gap to four points with a win. Riccardo Ferri believes that there is no favourite.
"This is a game where there are no favourites, but two great teams who know what to do on the pitch, who will try to command the game and then find the sharpness thanks to the quality play of a single player. And there are so many of them that can leave their mark."