Lazio President Claudio Lotito On If He Misses Inter Boss Simone Inzaghi: "I Have My Own Problems"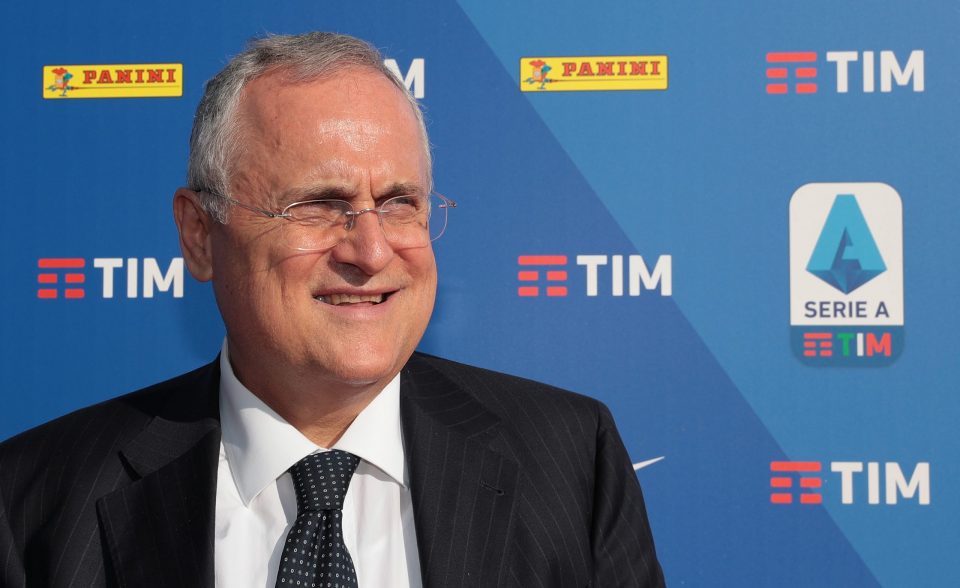 Lazio President Claudio Lotito has brushed off claims that he wishes Simone Inzaghi was still the coach of his Lazio team, according to a report in the Italian media.
Speaking during a tour of the Stadio Olimpico in Rome, as reported by FCInternews, Claudio Lotito quickly dismissed a question about Inter boss Simone Inzaghi.
"Inzaghi? I already have many problems, I think about the problems of my club."
Simone Inzaghi was Lazio boss for five years and looked set to extend his stay in summer 2021. Then Antonio Conte left Inter and the Nerazzurri swooped and made Simone Inzaghi their new coach.
Lazio then decided to appoint Maurizio Sarri who had recently been in charge of Napoli, Chelsea, and Juventus.
He plays a different system to Simone Inzaghi, but Claudio Lotito feels he is a football master and that is why he chose him for the job.
"If I chose him there is a reason, he is a football master. He is a suitable person to open a cycle and carry it on for a long time.
"It was also found by him that in Lazio there are conditions to play good football, not only linked to results, but also to the formation of players. There are conditions to do well, ours is a medium-long term project."
Lazio's form has been very mixed this season but they did manage to beat Inter 3-1 at the Stadio Olimpico.