Samir Handanovic Could Have His Contract Renewed As Inter's Number Two Goalkeeper, Italian Media Report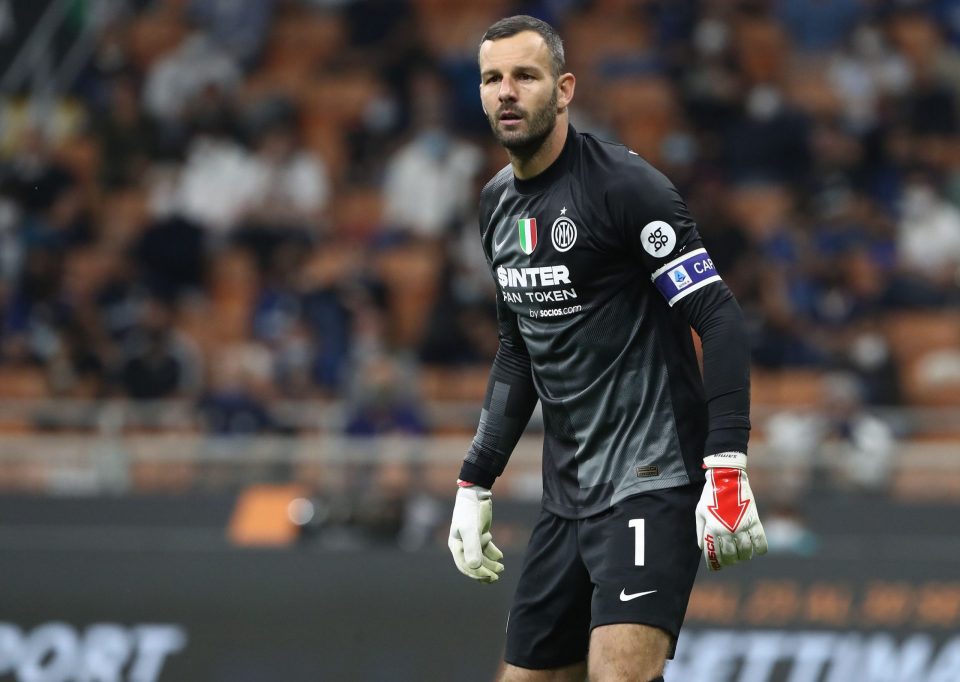 Inter goalkeeper Samir Handanovic could see his contract with the club get renewed to reflect a new status as the number two goalkeeper at the club for next season, according to a report in the Italian print media today.
As has been reported by Corriere dello Sport, although it is not official yet, it seems likely that Inter have secured the signature of Ajax's Cameroonian goalkeeper Andre Onana.
Should he arrive for the 2022/23 season, he will be the number one goalkeeper at the club. This means that Samir Handanovic's existing deal will have to be adjusted to reflect his new status at the club and within the team.
It is not yet clear whether the Slovenian would be happy to do that, or if he would rather move to another team to be the first choice goalkeeper.
He could even choose to retire, although that seems unlikely at this current stage.