Agent Of Inter Target Julian Alvarez: "He Has A Lot In Common With Lautaro Martinez"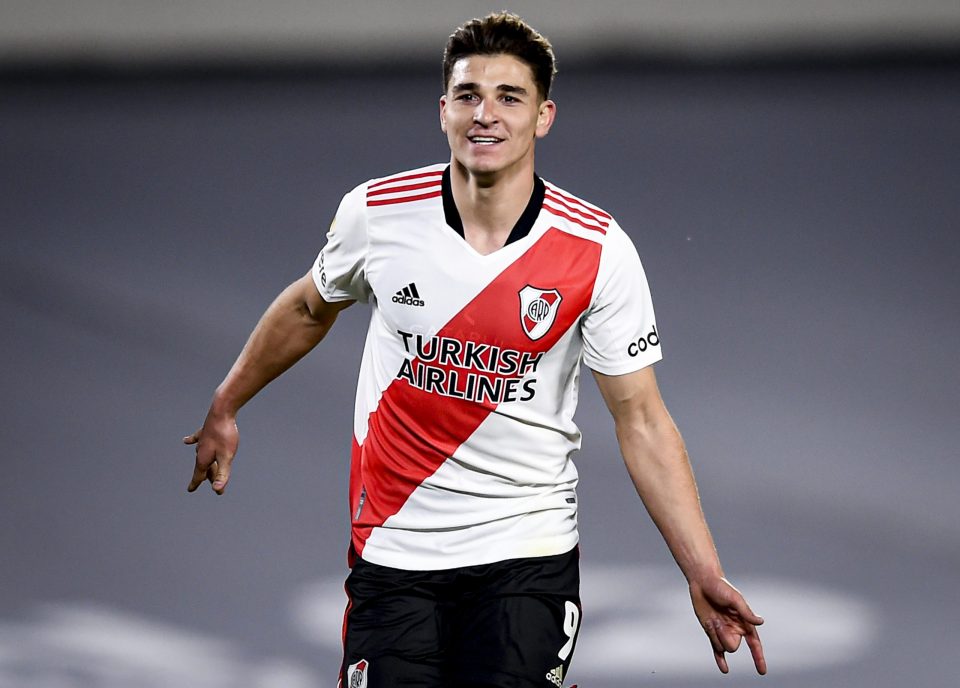 The agent of River Plate striker Julian Alvarez has suggested that the player has a lot in common with Inter striker Lautaro Martinez, according to a report in the Italian media.
Speaking during an interview with Tuttomercatoweb.com, Lorenzo De Santis explained that the Argentinian striker is similar in style to Inter's existing striker, Lautaro Martinez.
He also mentioned that the current price tag of the player is a bargain for the service that he can provide right now.
"He has a lot in common with Lautaro, in the way he plays and in his consideration. For today's market 25 million dollars is a bargain."
Lorenzo De Santis also described the complexities that are involved with moving a young player from South America to a European team and the time it can take for them to adapt.
"The perplexities of the player and the entourage are linked to the World Cup which will be played in a few months. Playing at River, of which he is the undisputed star, is important.
"All the players arriving from South America need some months of adaptation to Italian football, but this must be taken not only in June but perhaps it must already be taken in January to anticipate the competition."
Inter are not the only Serie A club to be heavily linked to Julian Alvarez. He is widely regarded as the most exciting young player in South America and the next big export, so Juventus and AC Milan are also linked.