Ex-Inter President Ernesto Pellegrini: "Inter Still Hungry & Will Win Scudetto Again, Nicolo Barella Reminds Me Of Lothar Matthaus"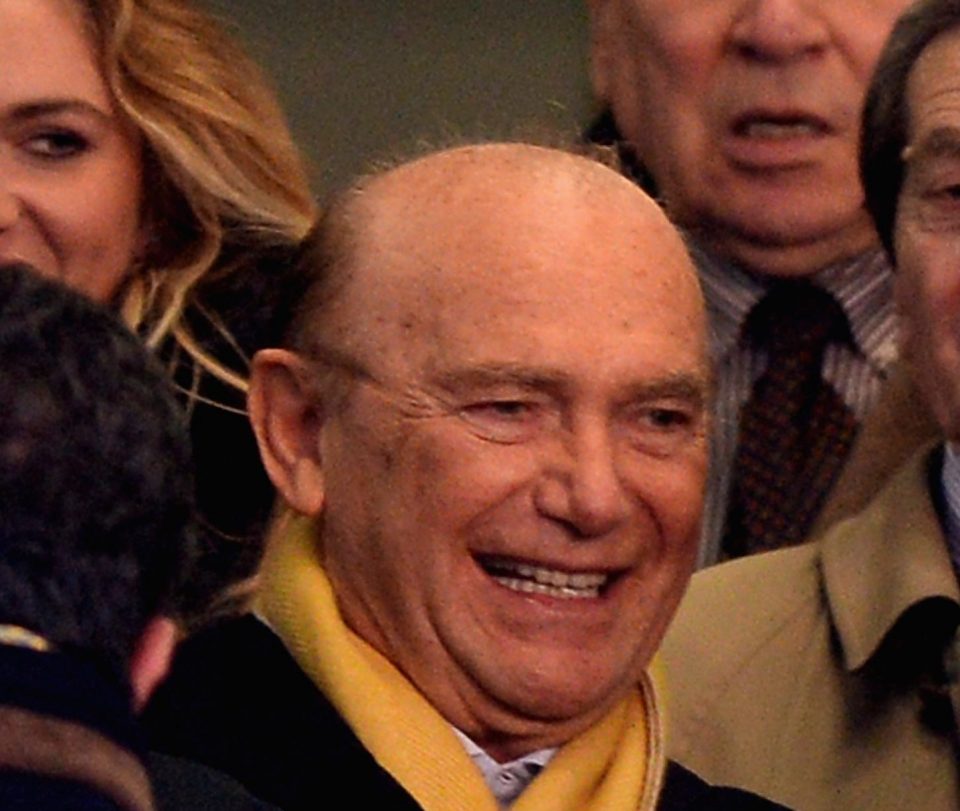 Former Inter President Ernesto Pellegrini believes that the Nerazzurri are still the favourites to defend the Scudetto because they have a winning mentality.
Speaking to Milan-based newspaper Gazzetta dello Sport in an interview published in today's print edition, Pellegrini spoke highly of the team at the moment and also highlighted the quality of Nicolo Barella who he compared to the legendary Lothar Matthaus.
Inter currently sit seven points behind league leaders Napoli and AC Milan, and they have a significant task ahead of them in trying to overhaul the deficit against two very strong-looking sides.
However, Simone Inzaghi's men have also looked very strong, and will have the confidence that comes from being reigning Italian champions.
Pellegrini is of the view that the quality, chemistry, and mental strength needed to go all the way is still there in the Nerazzurri squad, and that at the end of the season they will once again win Serie A.
On next Sunday's massive head-to-head clash with the Partenopei he stated, "Don't worry, Inter will have a great match and will bring home all three points. Not only that, they will also win the Scudetto. Forgive me, but this team makes me excited."
On Nerazzurri coach Simone Inzaghi he was very positive, stating that "He is a great person, as well as a top-level coach."
Pellegrini went on that "He has to follow Conte, this alone should tell you how difficult his task is. He is leading the squad in the best way, the team is still hungry for victory and that is the most important thing. He deserves accolades as a coach"
"Of course, Milan and Napoli worry me because they are very strong," he went on. "But I have already told you how I think it will go, Inter will achieve great things."
On current Nerazzurri striker Edin Dzeko he said, "I compare him to Aldo Serena, his feet and his head are equally important. And Aldo was decisive for us!"
"But the player I most love is Barella," he went on. "He is a little like Matthaus, a 'German from Cagliari' – after all Sardinians are stubborn in the same way."
"And he seems to me to have that willpower, that mentality that Lothar had," he went on of the 24-year-old. "I can also tell you that I see him as a future captain, definitely. And I also think that he'll score against Napoli."