Ex-Inter Striker Ruben Sosa On Martin Satriano: "If Inter Want Him To Be A Champion They Must Play Him"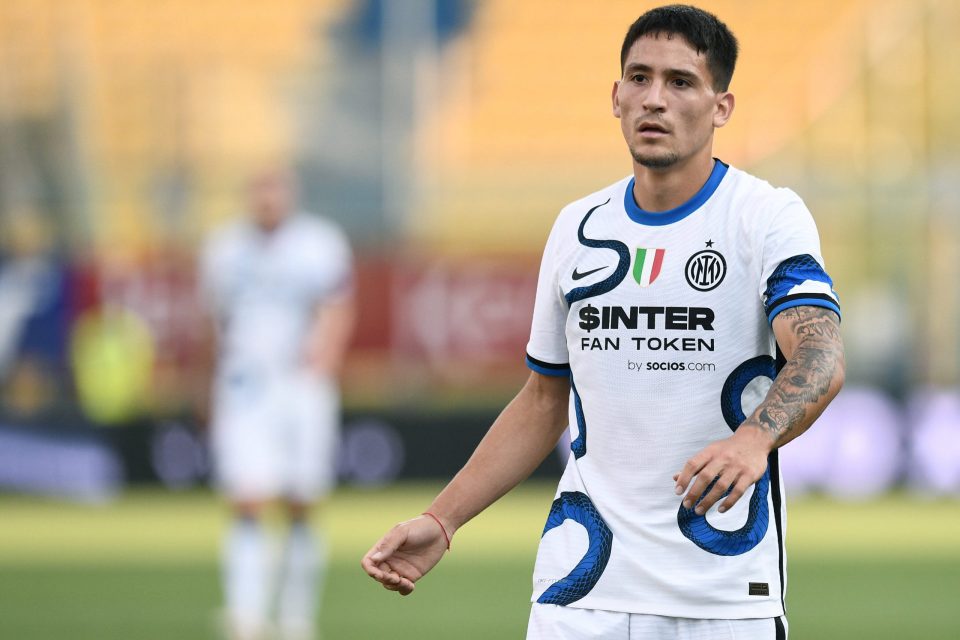 Former Inter striker Ruben Sosa has claimed that the club must use Uruguayan youngster Martin Satriano more if he is to become a great player, according to a report in the Italian media.
Speaking during an interview with FCInter1908, the former Uruguayan striker explained that if Inter do not give Martin Satriano space in the team, he will lose confidence and not become the player that he could be.
"Satriano is still a kid. He has to play at least a year somewhere. If he doesn't have room at Inter it becomes difficult for him, he loses confidence. But we Uruguayans are different from Europeans, we never give up.
"I think that if Inter want to turn him into a champion, they must give him games because it's not the same to play with a small team or with Inter, where there are great champions.
"If Inter does not give him space then the important thing is to find a team that makes him play: he is too young, he must play and understand Italian football."
Ruben Sosa is clearly a fan of new Inter boss Simone Inzaghi and he feels that he will do well at Inter. He recounted a memory of having spoken to him whilst he was the coach at Lazio.
"I knew Inzaghi very well, I talked to him when he was coaching Lazio. I really liked when I once told him: "Mister, he's playing very well!", And at that moment Lazio were losing. He replied: "Ruben, if I really have to lose I want to do it by playing well!". I liked those words a lot. I have seen some training at Lazio: he is a good and intelligent coach, I think he will do very well at Inter too."
Lautaro Martinez has struggled slightly for goals this season with Inter, but Ruben Sosa feels that once he does get another goal, he won't stop scoring.
"Attackers get nervous when they don't score, it's normal, they train double but don't score, they shoot well but hit the crossbar.
"There are moments in which the strikers don't find the goal, but Lautaro remains a great player, a class A as I say. But I'm sure once he scores he won't stop.
"Let's take for example the penalties against Milan: he shot well, but Tatarusanu made a great save. It wasn't a badly kicked penalty, he shot close to the post, hard, but the goalkeeper guessed the right angle. It is normal that when a striker like him does not score a goal we talk a lot."
Inter recently renewed Lautaro Martinez's contract, which Ruben Sosa feels was the right decision.
"The right choice. Lautaro is only 24 years old, he is still a boy, he is right to stay at Inter, he is a phenomenon.
"He is the right age to be able to affect Inter. Let's not forget that Messi's Barcelona was looking for him. It means that he is a level player."
One reason for the Argentine's patchy form could be the time it takes to adapt to a new strike partner, according to Ruben Sosa.
"Lukaku also played with him, they were a winning couple. Now that Lukaku is gone he has to try to adapt to a new 9, Dzeko. Lautaro is not a 9, he is more of a 10, a second striker. Lukaku and Dzeko are two different strikers: Lautaro has to train every day to understand the best way to play with Dzeko, he has to adapt to his way of playing."