Turkey Coach Stefan Kuntz On Inter's Hakan Calhanoglu: "He Will Set An Example For Everyone"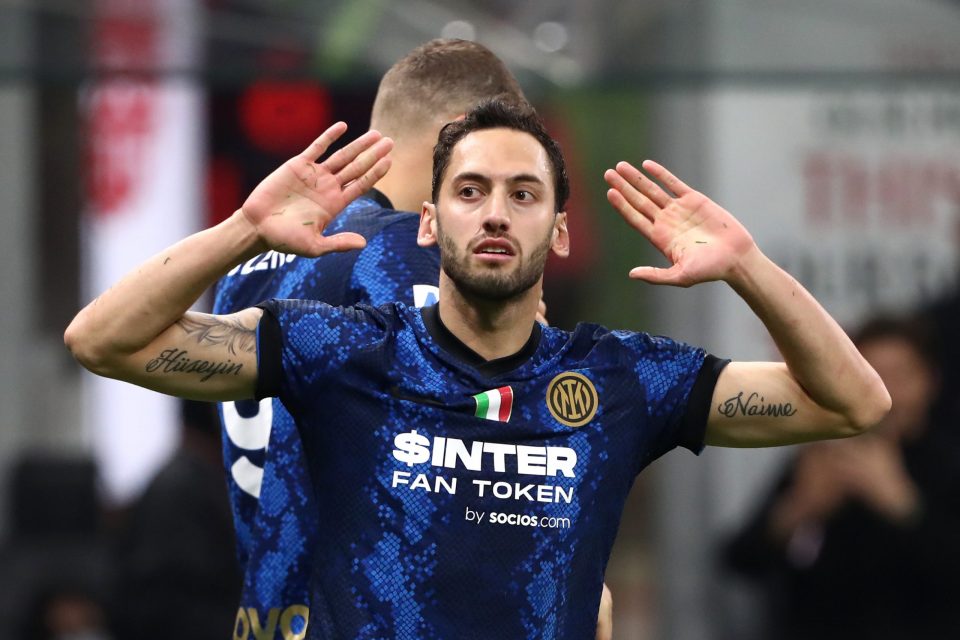 Turkey national team coach Stefan Kuntz has heaped praise upon Inter midfielder Hakan Calhanoglu ahead of a crucial World Cup qualifier, according to a report in the Italian media.
Speaking during a press conference ahead of the match against Gibraltar, as has been reported by FCInternews, Stefan Kuntz said that it is not always possible to compare the form of players for the clubs and then for their countries.
"It is not always possible to compare the performances of the club and the national team. Because there are other players in the club and a different vision of the game.
"But obviously there is pressure on my players in the national team because they play for their homeland and want to play a lot."
He then went on to say that Inter midfielder Hakan Calhanoglu sets an example for all the other Turkish players, both on and off the pitch.
He also predicted that he will have a very strong match on Saturday evening for the national team.
"Hakan is a player who will set an example for everyone on and off the pitch. I can use it very flexibly because it is also tactically flexible.
"I am very happy to have such a player and with me. I have a very strong feeling that Hakan will have a great match tomorrow."
Hakan Calhanoglu divided opinion last weekend when he scored a penalty against his former side, AC Milan, and then cupped his ears in celebration to the Curva Sud where the Rossoneri fans are known to sit at games.