Official – Referee Paolo Valeri To Be In Charge Of Inter's Serie A Clash With Napoli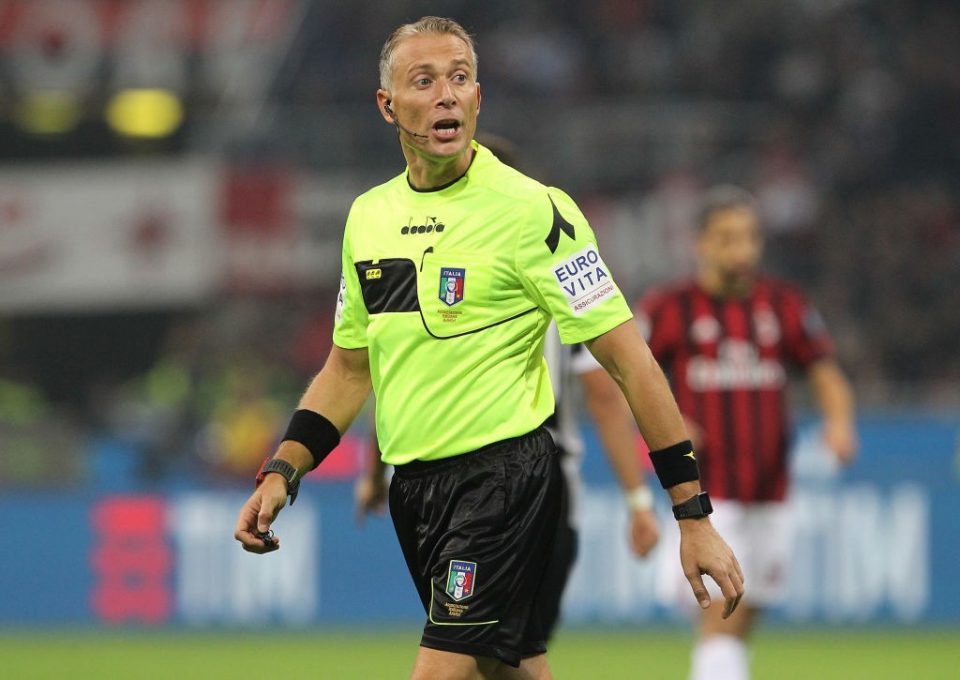 Serie A referee Paolo Valeri has been appointed to be in charge of the Serie A clash between Inter and Napoli on Sunday.
This is confirmed by an announcement on Napoli's official site, which also names the rest of the team of officials who will be involved in the massive head-to-head clash at the San Siro.
Valeri will be assisted by the likes of Alesandro Gallatini and Fabiano Preti, while the role of the fourth official will be taken by Matteo Marchetti.
In the VAR room, Gianluca Aureliano will work to make sure that any major errors made by the officials are corrected, while Federico Longo will assist him in his duties.
The Nerazzurri will hope that the focus for the massive head-to-head with league leaders the Partenopei will be on the action on the pitch and that the officials can keep the match moving along well and that there are no officiating controversies.