On-Loan Inter Striker Andrea Pinamonti: "Wasn't Easy To Play A Season As A Reserve, Happy With The Start I've Made At Empoli"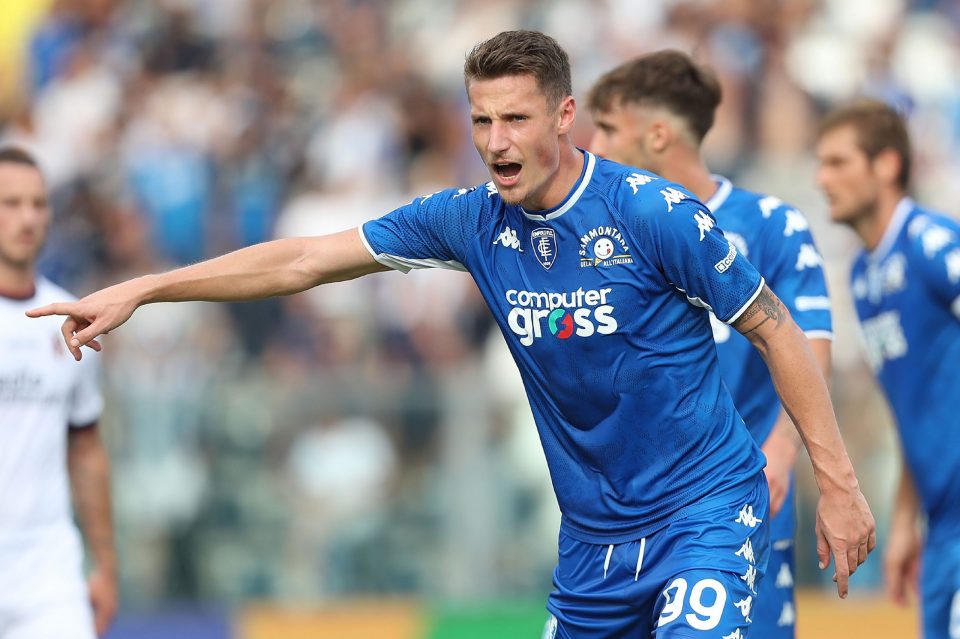 On-loan Inter striker Andrea Pinamonti is happy with the start that he's made to the season at Empoli, and doesn't regret moving to the newly-promoted club over the summer.
Speaking to Italian news outlet TuttoMercatoWeb, the 22-year-old spoke about the successful goalscoring form that he's been in and highlighted the importance regular football at his current club.
Pinamonti spent last season with the Nerazzurri first team, where he was never really able to establish himself apart from a few appearances from the bench.
However, the young striker has already made a big impact in Tuscany where he has found the back of the net four times and cemented his place in the starting eleven under Empoli coach Aurelio Andreazzoli.
The young striker feels that his career is headed in the right direction thanks to the decision to make the switch to Empoli on loan, stating that "I'm satisfied with my start – I am on four goals, my record is five in a season, I hope to continue like this."
"I absolutely have to set the goal of double figures in my head," he went on, "I want to improve, that's my goal."
Pinamonti spoke about the decision to leave Inter on loan in the summer, stating that "I was eager to get involved on the pitch. At Inter I didn't play much. It wasn't easy to play a season as a reserve player."
"Here too I took a few weeks to get back up to the pace of the game," he went on of his time at Empoli, "then after that, things can only improve."
"I've gained confidence," the striker went on. "I came was also convinced to come here to be with Andreazzoli. I had already worked with him at Genoa, his game suits me."
He explained of the coach that "He is offensively-minded, there is a lot of pressing, during the week we work hard and then we go and show it on the pitch."