Ex-Inter Defender Marco Materazzi On Alessandro Bastoni & Nicolo Barella: "I Hope They Can Go & Win The World Cup"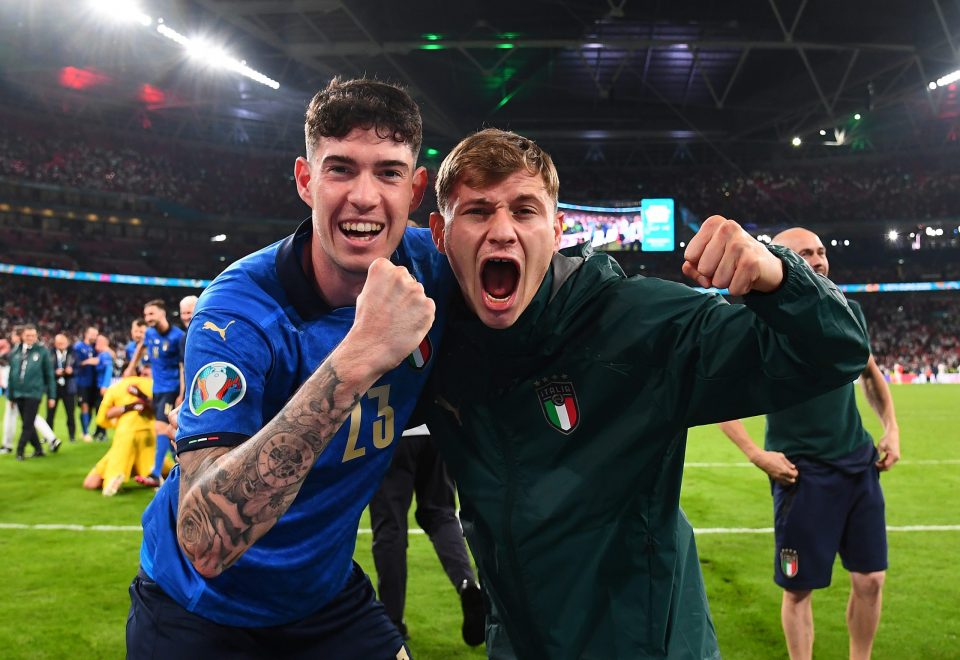 Former Inter defender Marco Materazzi has spoken in glowing terms about Inter's Italian duo Alessandro Bastoni and Nicolo Barella, according to a report in the Italian media.
Whilst being interviewed by Inter for the Napoli matchday program, via FCInternews, Marco Materazzi explained that he wants to see the two Inter stars at the World Cup with Italy and he hopes that they can win the whole tournament.
"When I see Bastoni and Barella wearing the Italy shirt, I think it's a wonderful thing for Inter, who have two boys dressed in blue to represent our country.
"With Bastoni, who wears my number 23 shirt, I often joke: he's better than me at long balls, with that left foot, he's my worthy heir!
"I wish for them both to go to the World Cup and win it."
Italy have made their job much harder by drawing their last two games of the World Cup qualifying group against Switzerland and Northern Ireland.
This means they will have to navigate the play off stage which includes teams such as Sweden and Portugal who are capable of stopping Italy from reaching the World Cup once again.
Marco Materazzi also reminisced about his time at the Nerazzurri and discussed his favourite games for the team.
"The memories that bind me to Inter and San Siro are many and playing here was the realization of a dream. On many occasions the Nerazzurri crowd was special, but during the semifinal of the 2003 Champions League against Milan was completely transformed.
"I have rarely perceived such a vibrant stadium, it was unforgettable. Too bad for the result. Another unforgettable day was the 3-2 against Sampdoria, what a boost from the fans."
There was also a mention of his favourite ever Inter goal: "The most beautiful goal, the one I really dreamed of as a child, is the overhead kick against Messina. You think about it and say: I scored an overhead kick at San Siro, a show.