Inter Defender Danilo D'Ambrosio: "Raising The Scudetto Was Special"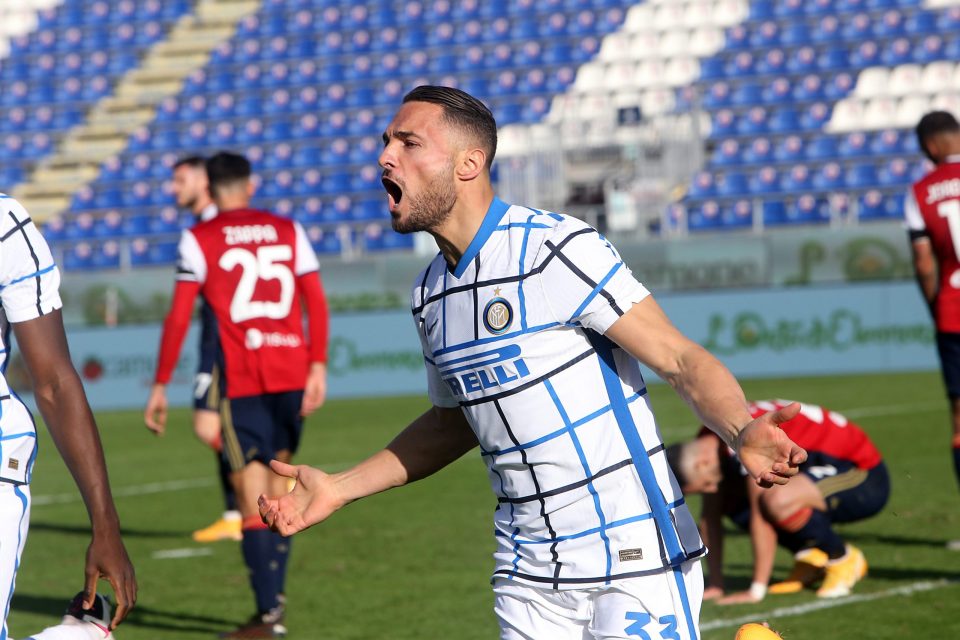 Inter defender Danilo D'Ambrosio has spoken with pride about lifting the Scudetto with Inter last season under Antonio Conte, according to a report in the Italian media.
Speaking during an interview for the matchday programme for the Napoli match, via FCInternews, the Italian defender explained how he felt he had a duty to win trophies when he first joined the club.
"Raising the Scudetto was special, when you arrive in this club you have the duty to always aim for the maximum. In recent years, we have all worked in one direction: to lead Inter to victory."
He also talked about how when he joined the Inter dressing room back in 2014 having left Torino, there was still players there who were part of the treble winning team under Jose Mourinho in 2010.
"I met many legends. When I arrived in the locker room there were still treble players, what struck me about them was their humility."
The 33-year-old clearly holds a special place in his heart for the Inter fans, saying: "They are special, every time I go out on the pitch I try to give everything to repay their affection, they are the real added value."
Danilo D'Ambrosio then discussed the three matches that stand out to him the most from his career. His first choice is the match against Empoli in 2019 that secured Champions League qualification for Inter.
"One of the most adrenaline-pumping matches you remember, I will never forget it. In the 90′ everything happened, including my save in the 89th minute. We put our legs and heart on the pitch that allowed us to go to the Champions League."
He then chose his international debut: "The debut for the national team remains forever, for me it was like that. One of those moments that repays you for so many sacrifices
And finally the Derby della Madonnina from 2019 that ended 3-2 to Inter: "One of those matches in which I felt I had paid off the fans."