Napoli Coach Luciano Spalletti: "Inter Gave Me So Much, I Want To Thank The Fans"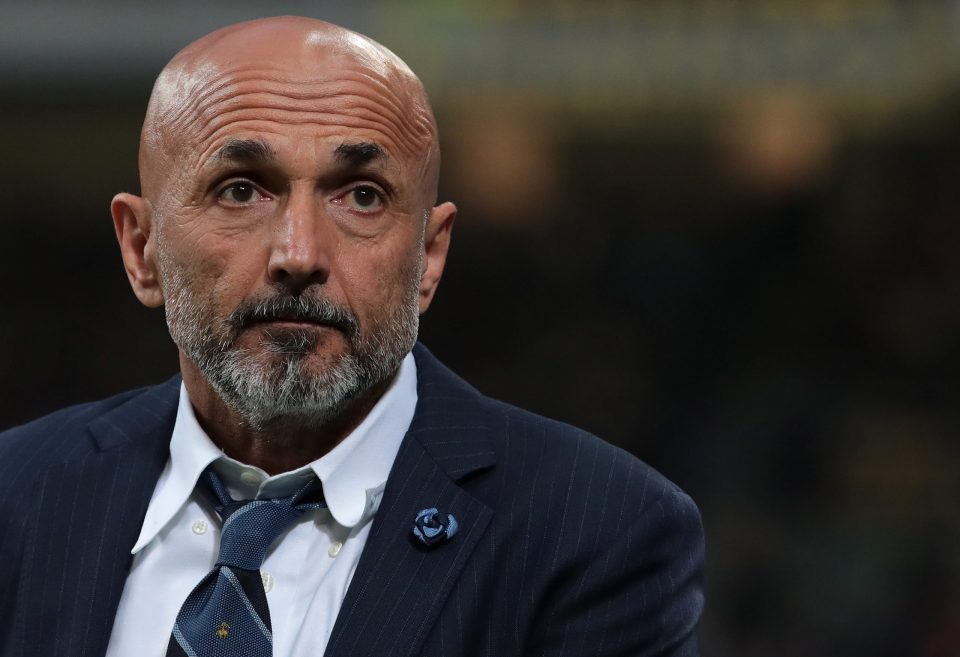 Napoli coach Luciano Spalletti insisted that he holds fond memories of his time at Inter, ahead of their Serie A clash at the Stadio Giuseppe Meazza tomorrow.
Spalletti led Inter from 2017 until 2019, and returned to coaching when he was appointed by Napoli at the start of the season, leading the Partenopei to top spot.
Speaking at his pre-match press conference, and as reported by FCInterNews.it, the ex-Roma tactician was adamant that his time with Inter had given him plenty and wanted to use the opportunity to thank his former players and supporters, whilst hoping for a good reception.
"For me, the conversation about emotions becomes easy because I talk very little, I'm always alone. Friends or not, I hope they don't boo me but in my opinion, people can do whatever they want. I have taken whistles and insults from many I have left," he claimed.
"I look at my work, not that of others. When I leave the club I look to see if I have given the best account of myself and if I have won some matches. But only thinking about what I do, not compared to what others do."
However, Spalletti was keen to stress the difficulties he faced during his time at Inter and his battle to return the club to the Champions League, whilst arguing that he faced financial restrictions that others didn't.
"I ended up at Inter managing a difficult situation at that moment there, with everything that came out to create difficulties. I blamed no one for coming fourth, I finished and left because they got rid of me.
"It is clear that evaluations must then be made because they are based on the possibilities that are available. If you have the possibility to spend of €240 million on wages, it is not equal to someone who is limited to €100m. We don't go to sign domestic players, but players from Chelsea, from Manchester City, more used to winning than others."
Spalletti spoke of his pride at his involvement at Inter, whilst admitting that he had taken a lot from the experience.
"For me it will be a match like any other because I'm used to intensity in everything I do. Nothing is prepared. I'm also curious to see what reaction I will have when I am at San Siro. Everything I do is with passion and seriousness.
"I made decisions and took them willingly because a coach has to be right for the good of the group. The experience at Inter has given me a lot and I want to thank the fans, regardless of how they treat me. I also thank the players, with whom I have a great relationship. I have continued to speak with some of them and there is pride in our work.
"I'm proud to have given strength back to Pinetina, even the gardeners have put things in place for me, like growing the plants. We gave continuity to the chapel in honour of Angelo Moratti, they came from Rome to celebrate mass before each match. These are beautiful moments that I will always carry with me and I am very excited at these opportunities."
The former Udinese coach turned his attention towards the match itself and anticipated a tough encounter against Simone Inzaghi's side.
"It will be a match in which both teams will go in search of victory because they need the three points. They take to the pitch in a different formation to us, and there will be spaces we have to cover that they will look to control in possession because they they are good with wingers.
"The intentions are positive on the part of both teams. Inter have shown in the past and this year with Inzaghi they can do well.
"It will be very important for both of us, but certainly not definitive. There are strong teams in the league and short term difficulties that can come from all sides. Inzaghi is right to say that it is important but not decisive.
"It isn't decisive even for them. There are many games and there will be many difficulties, for everyone. Happiness is hidden a little behind these difficulties. As long as you are faced with such a result or when you find yourself having to replace one or two players, or the objectives are not achieved, joy is behind these difficulties."
Despite his history with Inter, Spalletti insisted that he wasn't focused on revenge but only on securing victory for Napoli.
"I have no revenge to claim. Tomorrow is a fundamental step for another little bit of happiness. Not for me,  but above all for all those people who love and follow us everywhere. If I continue to do this job at 62, it is because I am looking for dignity, which will only be a certainty when you fight for the people who love you, not just for being famous.
"Santoro told me that at the airport there will be 1000 people to greet us, this is impossible stuff. You feel that they live it like this, even if they stay behind. Being there is something that must make us reflect on what our behaviour and our desire must be. We must work for the people who love us. Whoever does not know how to recognise this love will never be proud of what he has done," Spalletti added.
However, he insisted that the support of the team took away any doubts and that Napoli were going into the match full of confidence.
"The certainties of what has been done so far, of the qualities exhibited by our players, of thousands of people who love you and support you take away any doubts. Our people think that we are a very strong team. There are no doubts. We go there to play the game.
"We face an opponent who has the same qualities as us, players of a high level like ours and a coach who has experience. He has found a team that has already played this type of game in previous years. There will be difficulties, the same as we said before, but it takes courage to face these difficulties. It makes room for those who face them with confidence."
Finally, Spalletti reflected on the differences and similarities between fighting for the Scudetto with Napoli and his time with Inter.
"It's roughly the same. At Inter I had a President from abroad, of a different country, but his son worked in Milan, he was often present. So let's say it's roughly similar. Zhang stayed mostly in China so he lived it more indirectly.
"De Laurentiis, on the other hand, wants to know things, we call each other regularly. Zhang supervised from a distance, De Laurentiis watches closely and makes you feel his presence. With both of them I had the opportunity to work to my best, I think. Then it is always the results that make the difference," he concluded.