Former Inter Defender Daniele Adani On Inter Selection Dilemma: "If Edin Dzeko Is Fit I Choose Him"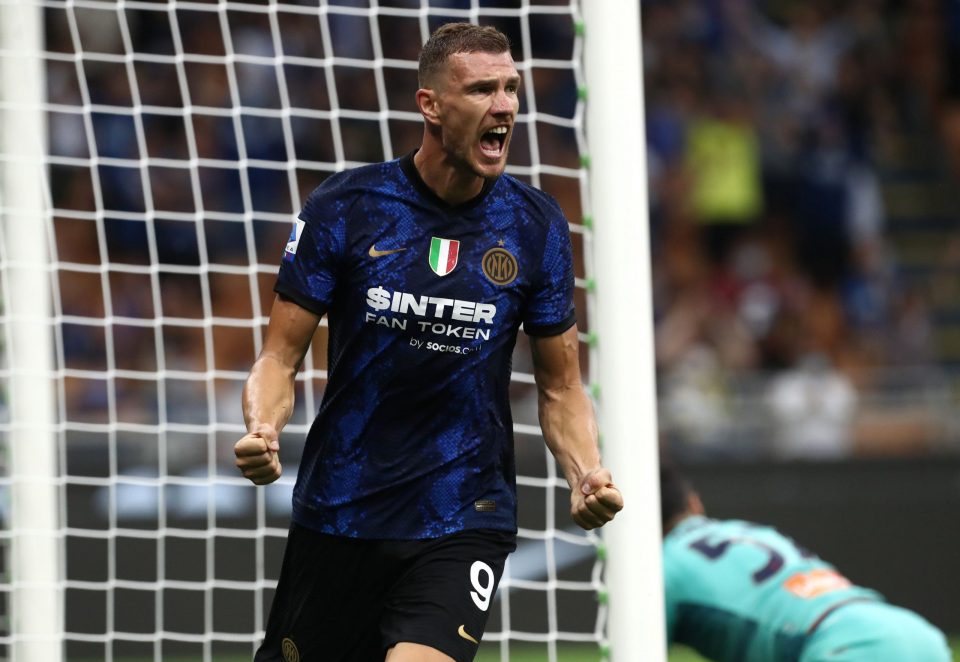 Former Inter defender Daniele Adani has made it clear that he would choose Edin Dzeko to play against Napoli as long as he is fit, according to a report in the Italian media.
Whilst talking to La Gazzetta dello Sport, Daniele Adani explained that it is primarily a physical decision that Simone Inzaghi needs to make against Napoli in regard to his strikers.
"In the first case it's a physical decision: if Dzeko were fit, I'd choose him. Otherwise Correa. Calhanoglu is growing in midfield and deserves to play."
In case the Bosnian cannot play, Daniele Adani feels Inter can win the game by asking Lautaro Martinez and Joaquin Correa to stretch the Napoli defence out wide and exploit the space in the middle.
"To widen the defence of Napoli by removing reference points and accompanying with the mezzale. Correa and Lautaro can do this task well."
the former defender also had suggestions as to what Marcelo Brozovic should be doing during the match to help his team win.
"From Brozovic I would like him to obscure the passages for Osimhen and then to end Napoli pressure with precise passes."
Daniele Adani feels that Nicolo Barella transmits enthusiasm to the rest of the Inter team but they must work out the best way to use the Sardinian midfielder.
"Inter need to understand what Barella is, who is also essential for the sense of sacrifice. When he plays, Barella transmits enthusiasm.
"If he is physically at the top he becomes even stronger technically and tries to play. Zielinski is the opposite: very strong technically, he uses left and right, but he has to be a bit dragged."
Matteo Darmian and Danilo D'Ambrosio are important depth players for Inter according to Daniele Adani, who said: "He knows what his role is and never betrays. Darmian, D'Ambrosio and a couple of other players with the same 'head' make the Nerazzurri squad deep and strong."