Former Inter Forward Karl-Heinz Rummenigge: "My Relationship With Giovanni Trapattoni Was Special Even Though I Was Upset To Leave Nerazzurri"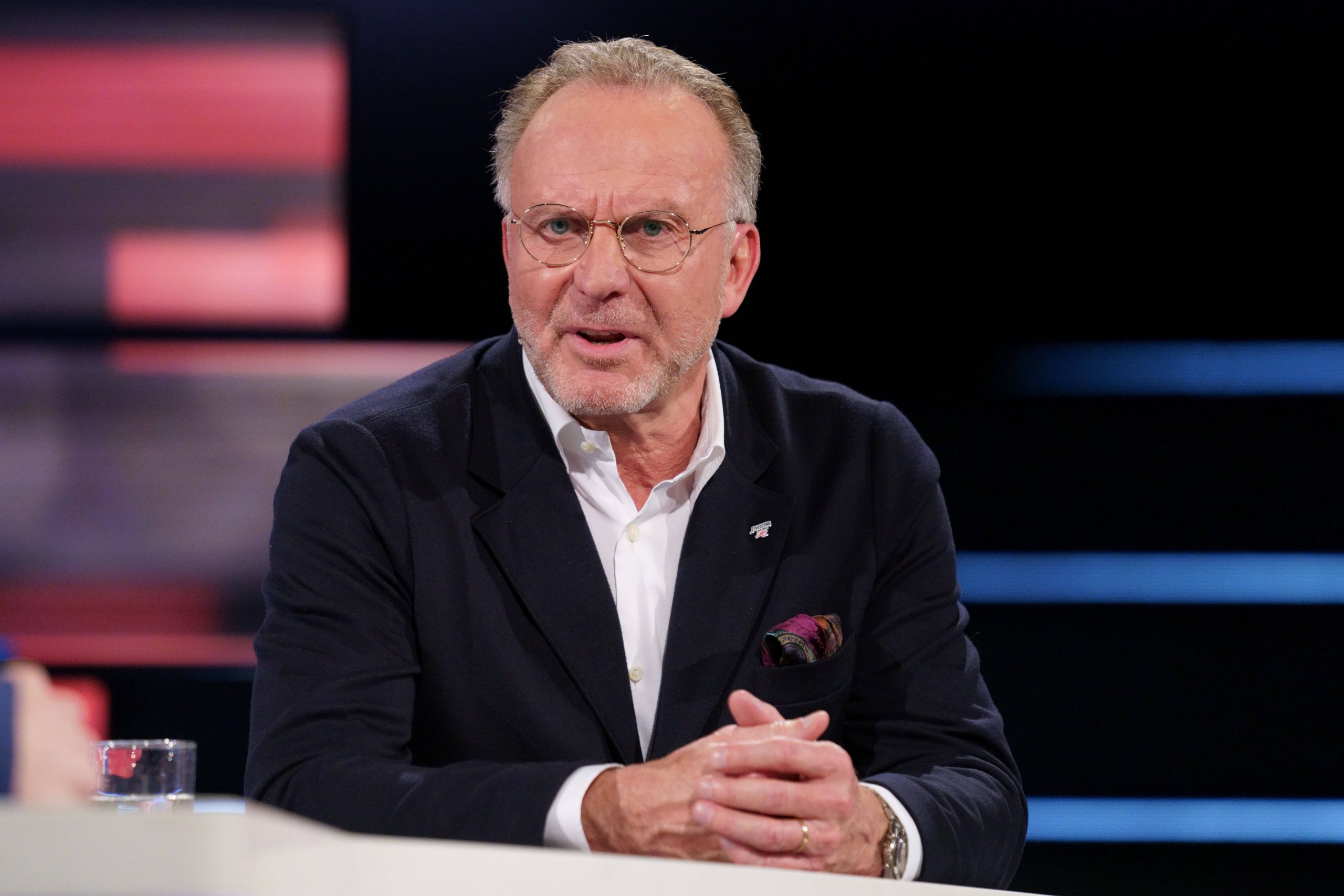 Ex-Inter striker Karl-Heinz Rummenigge has reminisced about his relationship with former coach Giovanni Trapattoni and admitted he was upset to be released by him.
The German international joined Inter from Bayern Munich in 1984 but after a serious injury in 1987, his contract was not renewed and he was released, eventually moving on to Swiss club Servette.
In an interview broadcast on Italian television channel Rai 2 yesterday, Rummenigge claimed that he was hurt to be released by Trapattoni but understood his decision later, and was instrumental in bringing the coach to Bayern Munich in 1994.
"I first met Giovanni in my last year with the Nerazzurri, a season that was not easy because I had muscle problems in my leg. In the end it was he who decided that my contract would not be renewed. For me it was difficult to accept," Rummenigge admitted.
"Then years later I called him and asked him if he thought he could be the Bayern coach. [Franz] Beckenbauer, [Uli] Hoeness and I went to Milan to meet him, we had lunch with him and his wife Paola.
"He asked to talk to me face to face in his living room, and told me: "I don't understand, I denied you the renewal of your contract, now you ask me to go to Bayern."
"I explained to him: "When you made that decision I had a damaged Achilles tendon, and was out for five to six months. I understood your choice, don't worry. It was hard to leave Italy at that time, but now the situation is different. We believe that you are the right solution to coach Bayern."
"Giovanni remained in my heart and people loved him, because he is more German than the Germans. Then there was the number of 'Strunz' which made people laugh even in Germany, not only in Italy. Everyone loved him because he had threatened the player who had made statements to the press."
Rummenigge is a former President of the European Club Association, serving from 2008 until 2017, and offered his thoughts on the European Super League proposal and his desire to see financial changes in football across the continent.
"Football has come off the right path in recent years. Everyone wants to win at all costs and we spent everything looking for success. We need to redo Financial Fair Play managed by UEFA and in a serious and solid way. In football, no one says 'enough', everyone wants to move forward and even the press and fans are asking to invest continuously in order to be as successful as possible.
"The football industry is the only one in the world that loses money, let's look at the balance sheets of Barcelona or Juventus who have lost more than €400 million in recent years.
"We have to intervene intelligently, because if we go on like this the damage multiplies and becomes unmanageable. The Super League is a copy of American sport, but it can't work in European football. I believe that competitions  must be open to teams that qualify thanks to results on the pitch," he concluded.