Inter CEO Beppe Marotta: "Yet To Begin Contract Extension Negotiations But Confident Marcelo Brozovic Stays"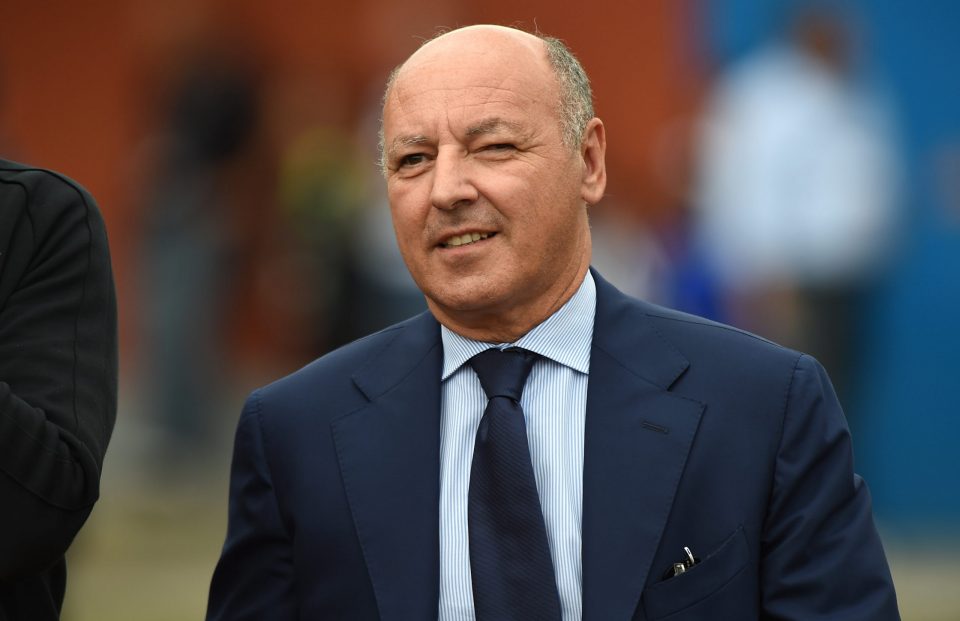 Inter Sporting CEO Beppe Marotta has expressed his confidence that Marcelo Brozovic will remain at the club and sign a new contract, according to a report in the Italian broadcast media.
Speaking to DAZN ahead of the match against Napoli, via FCInter1908, Beppe Marotta said that he is hopeful that the club can find an agreement with the Croatian soon.
"We still have to begin the negotiations, but I'm confident as we all are. I'm sure that he can continue his experience with this glorious club.
"It is not easy to find other clubs that give him what Inter gave him. I hope we can find an agreement to continue."
Inter face Napoli today in a critical match for the Serie A title race and Beppe Marotta feels the performance is as important as the result today to build confidence.
"I share Inzaghi's words, we are in an interlocutory phase. The result is very important, but also the performance.
"It must be convincing to ensure that it gives us self-esteem and convinces us that we are able to fight for the title."
Focusing on the opposition boss Luciano Spalletti and his team, Beppe Marotta said that the Azzurri have a winning mix of players right now and he has respect for the coach.
"There is a nice combination between all the components at Napoli, it is a winning mix. I am happy for him, he is an excellent coach who has done well with us too.
"Football is made up of cycles, from my part there is maximum esteem for a professional like him."
Napoli forward Lorenzo Insigne will soon be out of contract with the club and has been linked with Inter. Beppe Marotta believes these contract situations must be acted on when there is a chance.
"I am referring in general, it is up to us managers to grasp the favourable situations. But these situations must be grasped when there are the conditions to do so, it is a question of evaluating them one by one."