Inter Coach Simone Inzaghi: "I Took Joaquin Correa Off Because He Felt A Little Pain"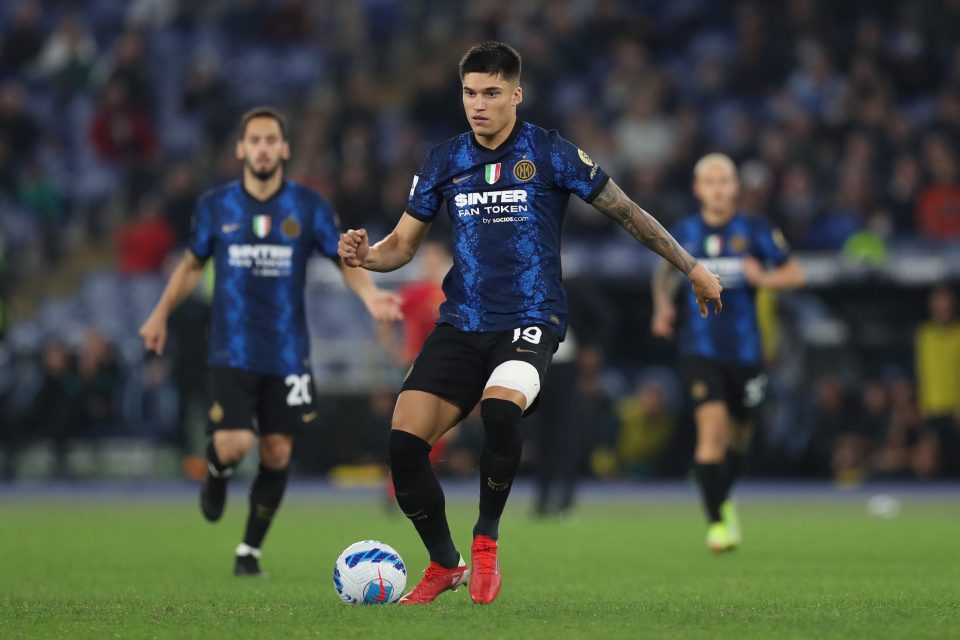 Inter coach Simone Inzaghi has revealed that he substituted Joaquin Correa against Napoli as he had some physical pain and could not continue, according to a report in the Italian broadcast media tonight.
Speaking to Inter TV after the match, via FCInternews, Simone Inzaghi said that Joaquin Correa did well in the game but had to come off as he felt some pain.
That was revealed whilst talking about the wider injury issues that the manager is contending with right now as multiple players are not at 100%.
"We are recovering strength and energy. We could be even better because I had Dzeko, Barella and Bastoni who were not at their best, Correa did very well but he also felt a pain, Sanchez and De Vrij out.
"These difficult moments are coming, I hope we will be able to have the boys available for all matches."
As for those who started the match, Simone Inzaghi said he was happy with the performances of everyone but remained focused on the Champions League match against Shakhtar Donetsk that is coming on Wednesday.
"Those who played deserved to take the field, I am happy with the performances of the players and for having given an important victory to our fans. Now we head to Wednesday, we will have another equally important match."
Inter won the match 3-2 despite falling behind and it is clear that Simone Inzaghi is thrilled to have beaten a team of Napoli's quality, who had not lost at all in Serie A this season.
"I have to be honest, the lads have always had these performances. Tonight we had a great match against a very strong team.
"Opponents were in great form, they had a lot of good results and they are a very strong team, but they found themselves in front of an Inter that knew what they were doing and that deserved the victory."