Inter Striker Lautaro Martinez: "Happy For The Goal But I Work For The Good Of The Team"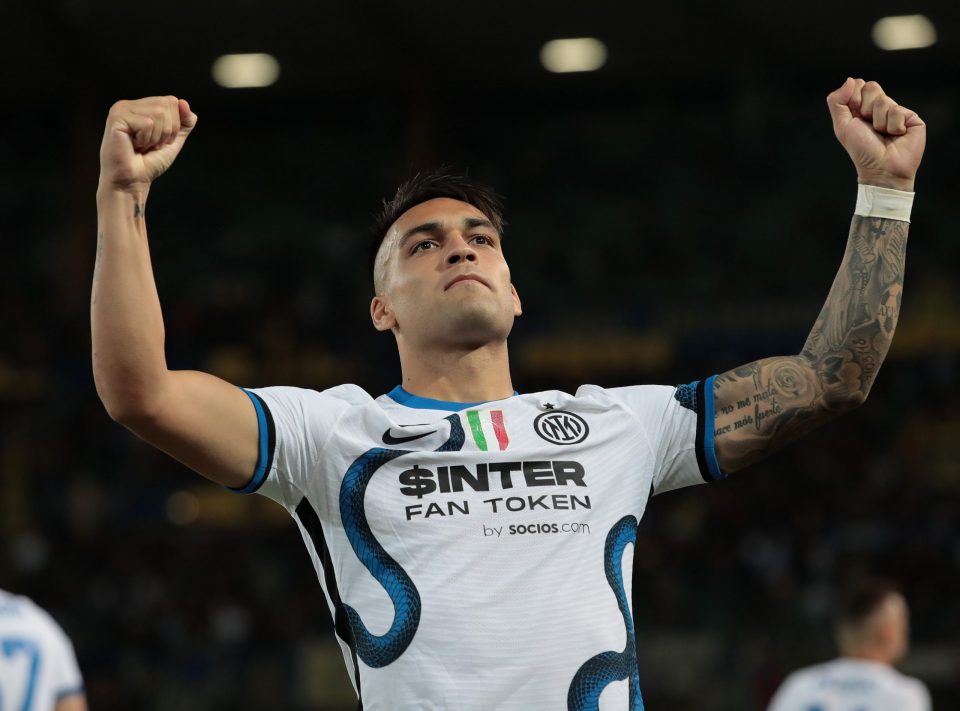 Inter striker Lautaro Martinez has reiterated that he cares more about the team than whether he has scored himself, according to a report in the Italian broadcast media this evening.
Speaking after the 3-2 win over Napoli on Sunday evening to Inter TV, via FCInternews, the Argentine striker said that he is happy to have scored but he is more focused on the fact that Inter got all three points against a good team.
"I'm happy for my goal, but the important thing was that Inter win and tonight we did it against a great team."
Lautaro Martinez's goal came after an excellent run and pass from his compatriot Joaquin Correa. He revealed that the ex-Lazio man had promised him that he would help him score.
"He told me before the game that he would give me an assist and he kept his word, I'm very happy for him because he played and did well. We work for the good of Inter, always."
Lautaro Martinez has been on a terrible run of having not scored for Inter since October 2. He explained that he is delighted to have finally gotten back on the scoresheet.
"It was important, for a striker it's fundamental, it's his role and his job. I always try to stay close to the goal and have chances, sometimes I can't, other times the goalkeeper blocks.
"You have to be calm with your head, there are teammates who help me and that's the important thing. Today it was important to win to stay attached to those in front, I'm happy for that."
The striker also appeared to apologise to fans during his celebration for his lack of recent goals.