Lautaro Martinez's Lack Of Goals Is Not Down To Romelu Lukaku's Absence, Italian Media Claim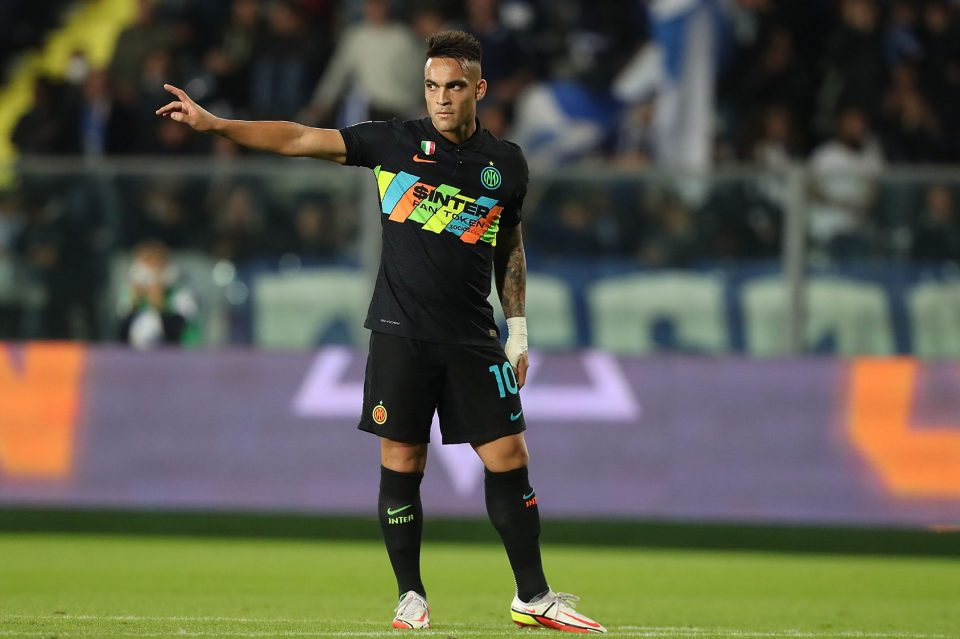 The lack of goals from Lautaro Martinez over the past two months is not down to the absence of Romelu Lukaku in the team, according to a report in the Italian print media today.
As has been reported by Corriere dello Sport, the Argentian striker is not struggling this season because of his Belgian strike partner from the last two seasons now being at Chelsea in the Premier League.
Lautaro Martinez has not scored for Inter since the match against Sassuolo at the beginning of October which is a long run without a goal for a key player in a team that wants to win the Scudetto.
The reason it cannot be pinned on the sale of Romelu Lukaku is that Lautaro Martinez started the season relatively well, scoring five goals for the team.
He showed he can link well with Edin Dzeko but that link no longer seems to be creating goals.