Inter Wingback Matteo Darmian: "Impossible To Replace Achraf Hakimi, I'd Like To Play For Italy Again"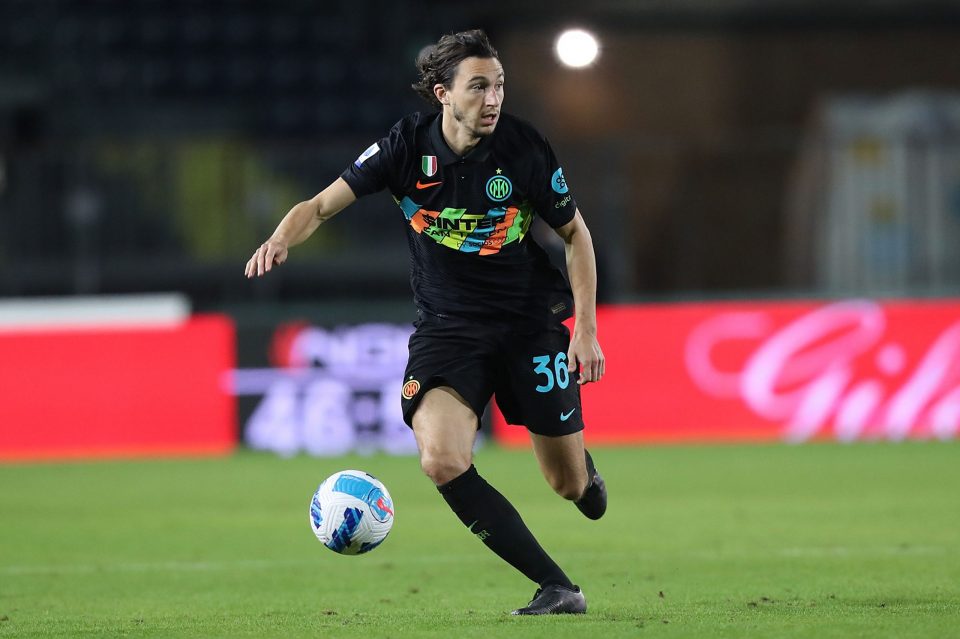 Inter wing-back Matteo Darmian is glad to be enjoying a moment of good form, even though he knows that he has a difficult task in taking over from Achraf Hakimi on the right side of the team.
Speaking in a press conference, as reported by FCInterNews, the 31-year-old spoke about his expectations ahead of tomorrow's head-to-head clash with Shakhtar Donetsk in the Champions League and also stated that he would like to play for the Italian national team again.
Darmian has been an important player for the Nerazzurri in big games against the likes of Juventus, AC Milan, and Napoli, and also a consistent performer whenever called upon.
The Italian's role in the squad always looked to be one which would be increased after the Nerazzurri sold Achraf Hakimi and given the need to give Denzel Dumfries the time to adjust to the team.
However, he has taken the opportunity to play more consistently as a start and made the most of it, enhancing his reputation further this season.
After being praised for his form, Darmian stated "Thanks for the compliments, all I can say is that I have the confidence of my teammates, the coaches and the club."
"This pushes me to improve myself and make my contribution to the team to achieve our objectives," he explained. "If a call-up comes from the coach [Azzurri boss Roberto Mancini], I'd love to. I have to keep working and doing well along with the whole team."
He added that "I think replacing a player of the quality of Hakimi is difficult, if not impossible. He is among the best in his role, I always try to do my best and help the team to execute the coach's plan."
"I try to do my best," he emphasized, "for now the team and I are succeeding; we must continue on this path."
On his improvements in recent seasons, Darmian stated that "I have several years of experience that have helped me to grow from a personal and footballing standpoint."
"I don't think there is an age to stop," he continued, "my goal is to improve and grow, and that's what I do day after day."
"I was convinced of the choice to move to Parma because my main desire was to play more after not having much of a chance for two years [at Manchester United]," he explained."
"Then the call from Inter came," he went on, "I was proud and I didn't think twice. And of course last year was a wonderful journey, now there is still a desire to improve, and tomorrow will be important in this respect."
"I try to be myself in every situation," Darmian stated, "on and off the pitch. This is me, I'm proud of this."
On the fact that the last three clashes between the Nerazzurri and Shakhtar have been goalless draws, Darmian stated that "This thing must not restrict us, we must take the pitch with the right attitude like on Sunday evening, aware that we are facing a difficult opponent who like to have possession of the ball."
"With the right attitude we can give them a hard match," he went on, "we will try to score goals to win the match."
"We have an extra year of experience," he added, "we have an awareness though we cannot get overconfident. We must remain humble and focused."
Darmian concluded that "I always do my best to prepare myself, whether I play from the start or if I have to come on as a substitute."
"I don't know how much influence this can have," he explained. "I try to make myself available and improve day by day, the work pays off."