Italian Media Highlight Inter's More Attacking Style Under Simone Inzaghi Compared To Antonio Conte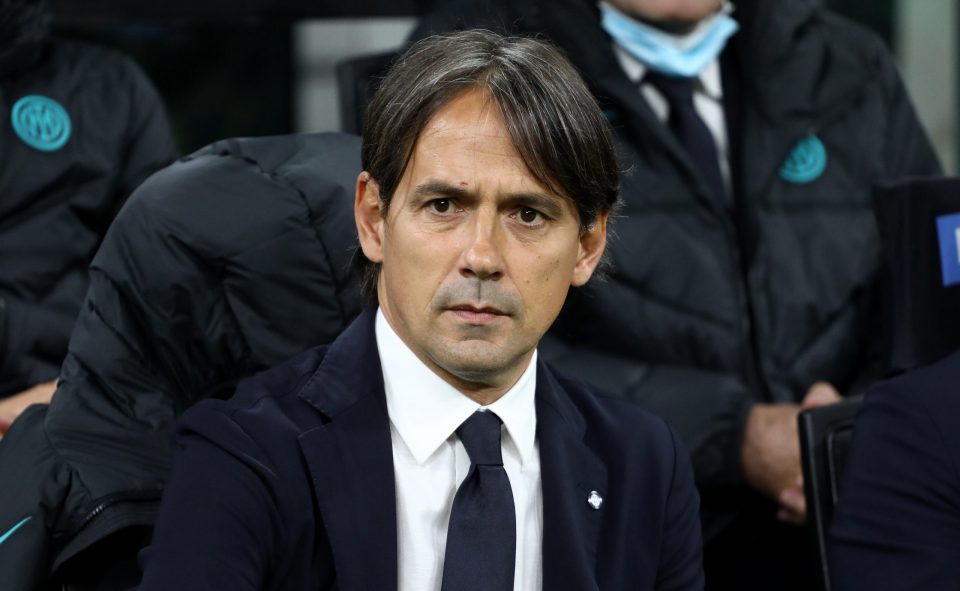 This season under Simone Inzaghi, Inter have looked to play a more proactive and attacking style of football than they had done under Inzaghi's predecessor Antonio Conte last campaign.
This according to today's print edition of Milan-based newspaper Gazzetta dello Sport, who highlight the difference in style between the Nerazzurri in Sunday's 3-2 win over Napoli compared to the last time that Conte oversaw a match against the Partenopei.
During the last match between Conte's Inter and Napoli, the Nerazzurri were clearly oriented towards a more counterattacking style of play, holding their average defensive line 29.6 metres from goal and having 41% possession.
Against Napoli in Sunday's clash, by contrast, Inzaghi had his team hold a defensive line 44.3 metres from goal on average, while the 44.5% possession figure is distorted by the fact that Napoli chased the game for a large portion of the second half and yet still is more than Conte's team had managed.
The Nerazzurri had 55.6% possession during the first half against former coach Luciano Spalletti's team, clearly signalling their more possession-based style.
Other statistics further illustrate the difference in approach compared to Conte's team – Inter won the ball back 56 times compared to 38 in Conte's last match against the same opponent, an indicator of greater aggression.
Conte's side won 1-0 with just three shots on target, a measure of their clinical edge on the break with Romelu Lukaku, while Inzaghi managed to see his team score three times from seven shots on target.
Inzaghi's team passed more (569 completed compared to 543), completed more crosses (fifteen compared to ten), and took twelve shots from inside the penalty area compared to just five.
The picture that all these statistics paint was also visible during the two matches, and shows that for Inzaghi, the intended approach is very much one in which the team press high and control the ball to try and dominate teams.