Inter CEO Beppe Marotta: "Optimistic We Can Extend Marcelo Brozovic's Contract"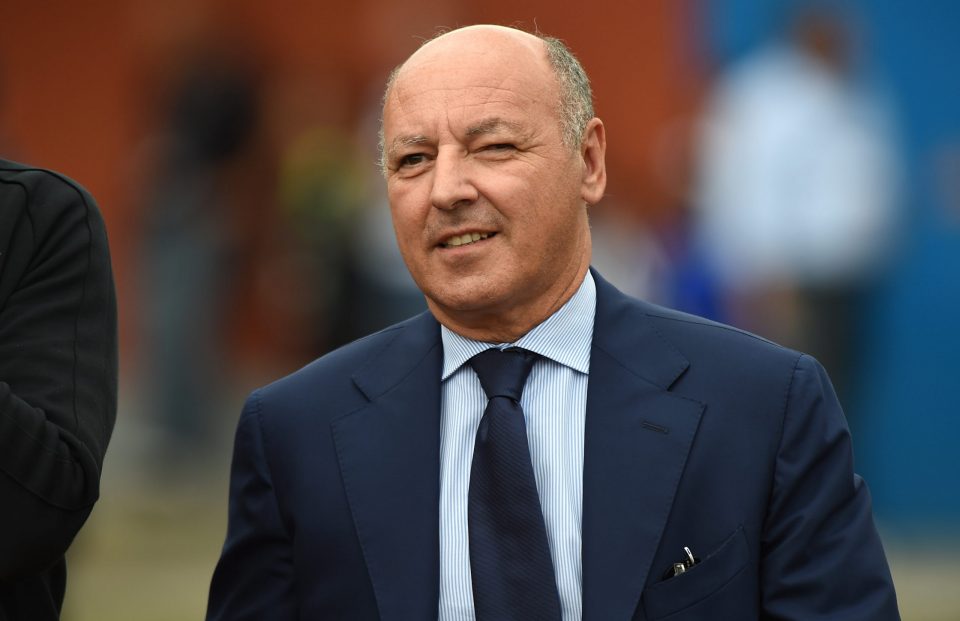 Inter CEO Beppe Marotta believes that an agreement can be found with midfielder Marcelo Brozovic on a contract extension past next summer.
Speaking to Italian broadcaster Sky Sport ahead of the Nerazzurri's Champions League clash with Shakhtar Donetsk this evening, the executive suggested that the club still have the prestige and reputation to keep hold of top players like Brozovic, and gave his thoughts on the team's form.
Brozovic's contract situation has been a major topic around Inter for some time now, with the Croat's current deal set to expire at the end of June 2022.
The club are prioritizing a renewal with the midfielder, who is a vital player for the team, but only recently did they hold their first formal meeting aimed at finding an agreement.
More meetings will come in the near future, which the club will hope see progress between the two parties towards an agreement, but Marotta does not feel worried about the situation.
Marotta spoke about the excellent recent form of Matteo Darmian and Ivan Perisic, stating that "We expected growth from them. They are mature and experienced players."
"They know how to take care of themselves in big matches," he went on, "it is nothing extraordinary, they are two excellent players."
Of qualification for the knockout rounds of the Champions League, the executive stated that "It is our first goal of the season, a goal that we want to achieve even though we are aware of the strength of our opponent."
"But on Saturday I saw a great level of concentration, and a maturity to the game," he explained. "These are all positive signs and it's time for us to reach a goal which we have been pursuing for some time."
On Brozovic's situation, Marotta stated that "We are aware of the importance of offering players an attractive destination. Inter have a history of success, players understand this and I am optimistic about the renewals."
"We managed to find agreements with Barella and Lautaro and we will continue with the rest," he added.
"I believe that this cycle started with Conte and is continuing," Marotta continued, "but there has been a growth in our level, especially in European competition. There is awareness of what we're capable of that comes from achieving significant results."
"We have been through some difficult months," he went on, "we have had to overcome difficult circumstances and we are aware that we have to approach things with courage, an important quality."
"We have chosen a young, determined manager and the squad is meeting our expectations," he explained. "In football, nothing comes out of nowhere."
"The players are primed to face opponents of all types, and prepared for this competition, the most prestigious and beautiful in the world," Marotta concluded.