Inter Coach Simone Inzaghi: "Edin Dzeko's First Goal Released All The Pressure, We're Playing Great Football"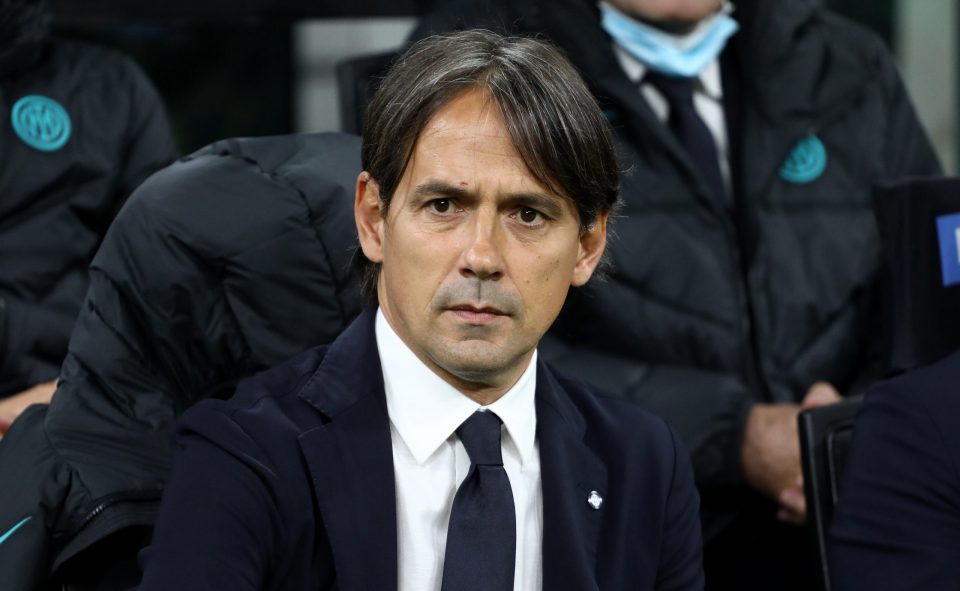 Inter head coach Simone Inzaghi feels greatly relieved to have see his team finally score and get three points against Shakhtar Donetsk.
Speaking to Italian broadcaster Sky Sport Italia, the 45-year-old gave his immediate reaction to an emotional evening in which he saw his side beat Shakhtar 2-0 to take a big step towards the knockout rounds of the Champions League.
The Nerazzurri knew going in that a win would take them very close to the round of sixteen of Europe's top competition, a place which will be confirmed should Real Madrid beat Sheriff Tiraspol later this evening.
However, they will also have known that Shakhtar are formidable opposition, having held the Nerazzurri to a scoreless draw in Ukraine last month and also held them to the same result twice in last season's group stage.
The Ukrainians looked up for it and did not make things easy for Inter, who also missed a number of presentable goalscoring opportunities.
However, in the end a second-half brace from Edin Dzeko was enough to see the Nerazzurri make the most of their possession advantage and get very close to the knockouts.
"We created a lot in the first half and a bit of tension built up," Inzaghi said. "Dzeko's first goal felt like liberation."
Of reaching the knockouts, the coach said that "It would be a great achievement, I said it on the day I was unveiled as coach and I had also talked about it with everyone at whole club the day I signed my contract."
"Now let's wait and see," he went on, "because anything can happen in football. But with ten points you usually go through."
"Tonight we had a  great game," he stated, "and let's not forget that just over 48 hours have passed since the match against Napoli, one where we spent a lot of energy, mental and physical."
Inzaghi added that "We are in a good moment, but pitfalls are always just around the corner. We have won two fundamentally important games, but we must keep going."
On squad rotations, he stated that "It depends on the characteristics of the players. Even at Lazio we had years playing very well together."
"Here I tried to convey my ideas, and the guys are exceptional," he added. "We are starting to play great football, in the league we have to make up a few points."
"I won't try to leave anyone out," he stated, "they all train at their best. It's not easy for me to make these choices."
About the in-form Ivan Perisic, the coach stated that "He is doing very well. But I have faced him for four years in a row and he was always a problem, both under Spalletti and with Conte."
"I knew he had a lot to offer, and then I met him and he is a great professional," he went on. "He has to continue like this. He would always like to play if it were possible, but every now and then I have to give him a rest."