Inter Midfielder Hakan Calhanoglu: "I Feel Good Here, My Teammates Have Helped Me A Lot"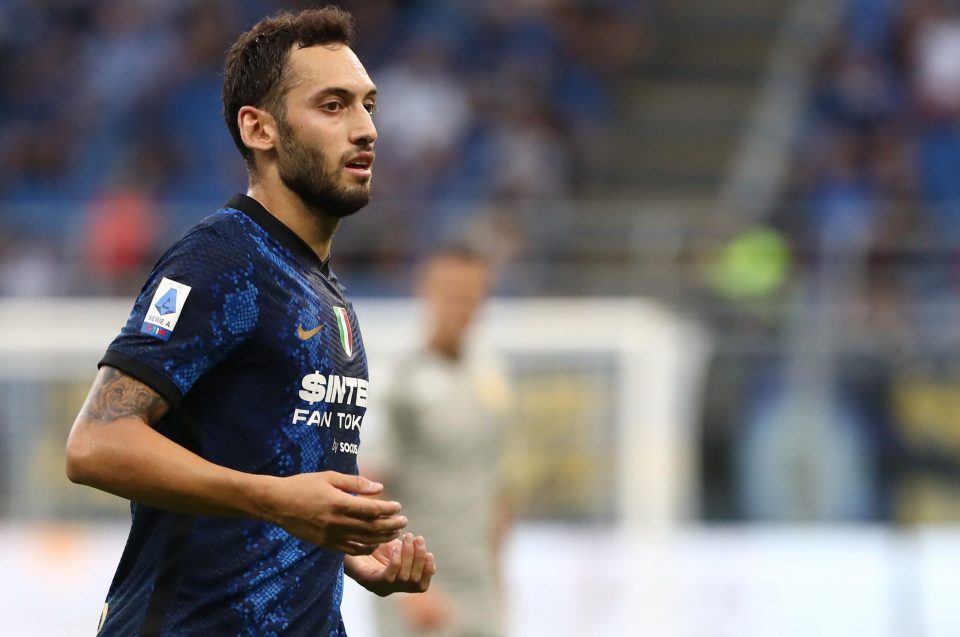 Inter midfielder Hakan Calhanoglu is glad to have helped his team to a vital win in the Champions League this evening, and he feels that he is settling in at the club.
Speaking to InterTV following the Nerazzurri's 2-0 win over Shakhtar Donetsk in the Champions League, the 27-year-old gave his immediate reaction to the vital result and spoke about his recent form.
Calhanoglu has started each of Inter's last three matches, a draw in the derby against his former side AC Milan, a win over Napoli, and this evening's win over Shakhtar.
Each match has been hugely significant for the team's ambitions in Serie A and the Champions League, and the Turkish midfielder has shown some of his best form of the season to rise to the occasion.
Now the Nerazzurri are closer than ever to the knockout rounds of Europe's top competition, and Calhanoglu is glad with where he and the team have come together.
"We played very well today too," he said, "we had to finish better in the first half because we created so many chances."
He continued that "We had a lot of misses, but in the second half we continued to play the same way, creating more chances. We are happy, we played very well today as we had against Napoli."
"I feel very good," he said of his place at Inter, "it is normal that I needed a bit of time adjusting to a new team. I thank my teammates who have helped me a lot, week after week I'm working hard and I want to continue like this."
"We always prepare all matches very well, we concentrate hard," he went on, "all the staff are working well."
"I certainly have a different role," he said of his tactical position, "last year I was always playing as an attacking midfielder, now I'm a mezzala."
"I also grew up playing this position," Calhanoglu continued, "I am more aggressive and I have to help in the defensive phase as well. Physically, I feel very good, I always play ninety minutes and the conditioning comes naturally."
"I also feel very good from a physical point of view," he concluded, "it is possible to concentrate too much on the ups and downs in football, but we are on the right track."