Inter Striker Lautaro Martinez: "Happy About Contract Renewal, Important To Win Tonight"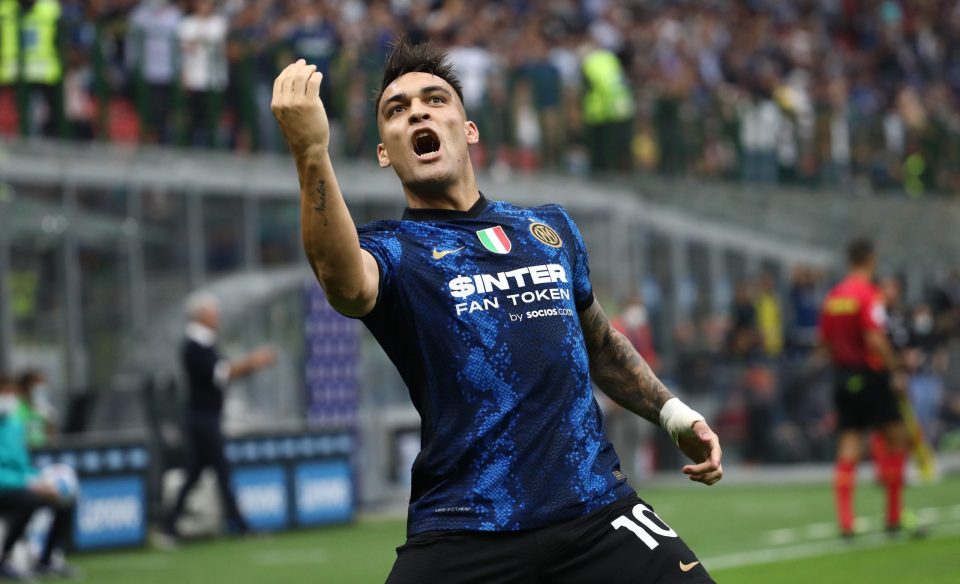 Inter striker Lautaro Martinez feels at home at Inter, and is glad to be helping the club that he's committed his future to an important win.
Speaking to Italian broadcaster Sky Sport Italia following the Nerazzurri's 2-0 win over Shakhtar Donetsk in the Champions League, the Argentine emphasized the significance of the win to the team's ambitions in the competition as well as his happiness at the club.
Martinez didn't managed to get on the scoresheet in this evening's match, missing a couple chances and having an acrobatic volley ruled out for an Edin Dzeko foul.
However, he contributed to the team as usual and was involved in the move that was finished off by his strike partner Dzeko, a vital goal for the team's season.
The Nerazzurri are now secure in the knockout rounds of Europe's top competition, the first time that this has been the case in a decade, and they owe it to the hard work in tonight's match.
"It means a lot," Martinez said of the win, "it means that we did what we had to do today, win against a team that defends well but hasn't quite managed to achieve qualification. We had a great game, it was extremely important to win to get these points."
Asked whether the Nerazzurri have reached top form, he stated that "We hope so, we hope to reach higher and higher. Against Napoli it was difficult, but we won the head-to-head match and earned three points."
"Today we had to win," he continued, "we were at home and we were playing for qualification, we are happy."
"I am happy to have signed a new contract and to have found that agreement,"Martinez continued, "I always said that I expected it. I'm happy staying here, having the trust of the club is important. I'm happy to have won with the rest of the team."