Inter Striker Lautaro Martínez: "One Step Away From Qualifying To Knockout Stages Of Champions League"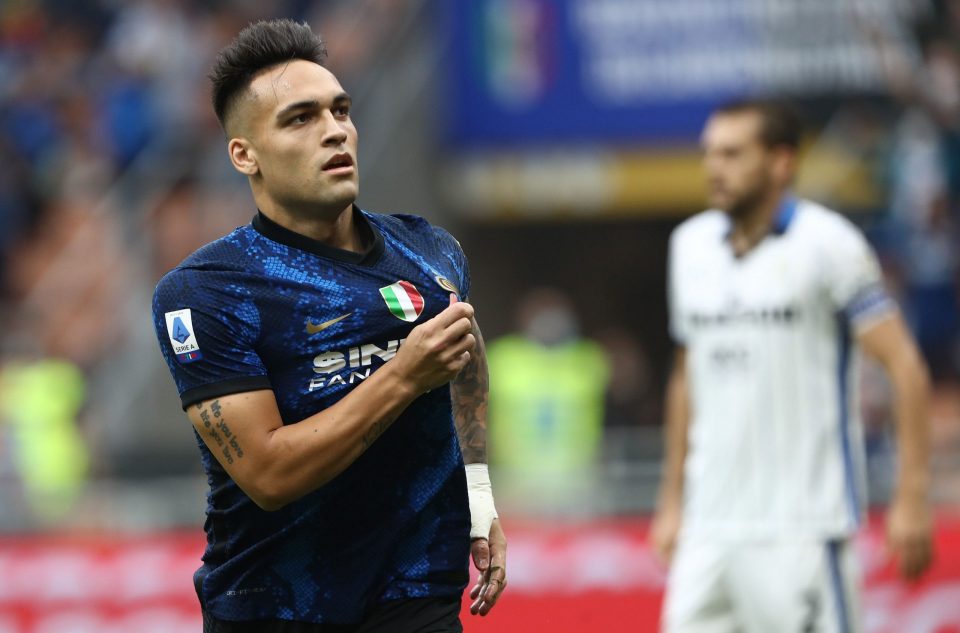 Inter striker Lautaro Martinez is glad to have helped his team to a vital three points which take them very close to qualifying for the knockout rounds of the Champions League.
Speaking to InterTV, the Argentine gave his immediate reaction to the Nerazzurri's 2-0 win against Shakhtar Donetsk at the San Siro, emphasizing the importance of getting close to qualifying for the round of sixteen.
The Nerazzurri knew that they would need to do something they'd failed to in the first leg and score against Shakhtar if they were to get the three points they wanted out of this evening's match.
Martinez had a couple chances missed in the first half and also had an acrobatic volley ruled out in the second due to a foul by his striker partner Edin Dzeko.
However, the 23-year-old was involved in the Nerazzurri's opener, a slick passing move finished off by Dzeko, and will be glad to see his team gain three points which may well be enough to see them through to the knockouts.
He described himself as "very happy – like the rest of the team – about this win because it was very important for us. As for the standings, progression from this round.. We did what we had to do which was to win in front of our fans."
On the fans being the "twelfth man" at the San Siro, Martinez stated "Always, always. We thank them a lot because in these matches they are always behind us and give us a lift on the pitch."
"Winning this feels wonderful because we have not progressed beyond the group stage in a long time," the Argentine added. "Now we are waiting for the result of the other match between Sheriff and Real, but qualification is just a step away and we will have to wait anxiously and hope that we can."
"Now we have to rest," the Argentine state. "Let'wait and see how Real's match goes, and then we'll already have to think about Venezie, a very tough away match."
"They play very well with a lot of the ball at home," he said of the opponents for the weekend, "so we have to rest and then go there and play our game to get the three points to keep going up in the table."