Nerazzurri Striker Edin Dzeko: "Inter Signed Me To Score Goals"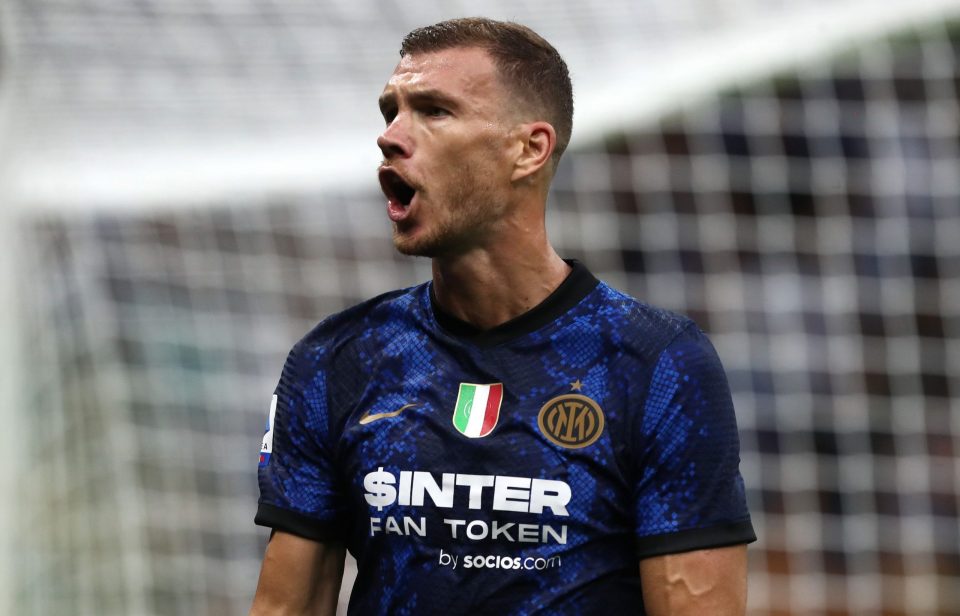 Inter striker Edin Dzeko feels that he is only doing his job when he gets goals for his team in important matches.
Speaking to Italian broadcaster Sky Sport Italia after his matchwinning brace against Shakhtar Donetsk in the Champions League, the 35-year-old emphasized that that is what he was brought in to do.
Dzeko has enjoyed a very positive start to life in a Nerazzurri shirt from a goalscoring perspective, but he had not managed to find the back of the net since facing Juventus last month.
The Bosnian managed to break his duck with an absolutely vital goal in the second half of this evening's match, however, and the strike was even more important for his team than it was for him individually.
Dzeko's goal put the Nerazzurri ahead against the Ukrainians for the first time in over two hours of football during the group stage so far this season, and saw them take a big step towards the knockout rounds of Europe's top competition.
"This is what Inter signed me for and I'm trying to make my contribution," the Bosnian said of his brace. "In the first half we had a lot of misses, but their goalkeeper was also good."
"You have to be patient," he went on, "keep from conceding a goal and then in the second half we scored two. We hope that is enough."
The striker emphaiszed that "It was important to score for the team. These are three fundamental points, now we are very close to achieving our aim."
He reflected that "The first half seemed cursed, there were also two disallowed goals. Luckily we managed it in the end. Inzaghi told us to keep going as we had in the first half, the team was very good."