Nerazzurri Treble Hero Julio Cesar: "Win Over Napoli Gave Inter Self-Belief, I Don't Fear Shakhtar"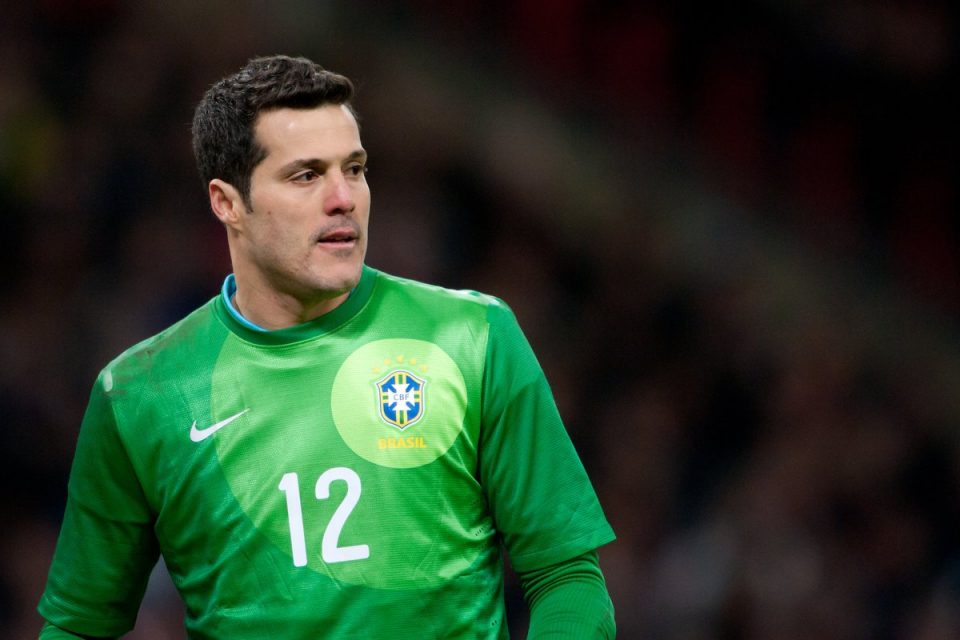 Legendary former Nerazzurri goalkeeper Julio Cesar believes that Inter's victory over Napoli has been a major turning point for the team.
Speaking to Milan-based newspaper Gazzetta dello Sport in an interview published in today's print edition, the treble winner gave the view that the Nerazzurri have all the qualities needed to win against Shakhtar Donetsk, especially after their confidence-boosting win over the weekend.
Inter have not looked short of quality during the early parts of the season, but they were frustrated to see some crucial results go against them.
Failure to win their first handful of matches against direct rivals at the top end of the Serie A table left Simone Inzaghi's men behind the league leaders by a few points.
Meanwhile a frustrating last-minute loss against Real Madrid ensured that they would have to fight all the way for qualification to the Chamopions League knockout rounds, not helped by a goalless draw against Shakhtar Donetsk.
However, the Nerazzurri have started turning things around in both competitions, with two wins against Sheriff Tiraspol leaving them second in their Champions League group and potentially able to advance to the next round should they win against Shakhtar at the San Siro this evening.
Meanwhile, Inzaghi guided his team to their first victory against a direct rival in some style on Sunday, beating Napoli 3-2 to reduce the gap at the top of the table to just four points.
Cesar believes that this team now has the morale and the quality to easily compete for their aims, stating that "I was at San Siro in September, when we played against Real Madrid."
"A team that makes life difficult for the Spaniards in that way, dominating for a good portion of the match, cannot be afraid of Shakhtar," he went on. "Just repeat that performance and the win will be achieved, qualification will become reality."
Cesar explained that "Inter are in a great moment: the victory against Napoli was fundamental for progress in the league. But the players will also carry it with them in the Champions League: those are matches that change the season, give the players self-belief."
"This is different from Inter compared to the match in Kiev," the former keeper stated. "Perhaps the only thing to say is that the margin for error is less in Europe, more attention is needed than with matches in the league. But it will be nice to go on to the next round for the first time in a while."