Ajax Goalkeeper & Inter Target Andre Onana After Returning to Football: "I Want To Continue Elsewhere"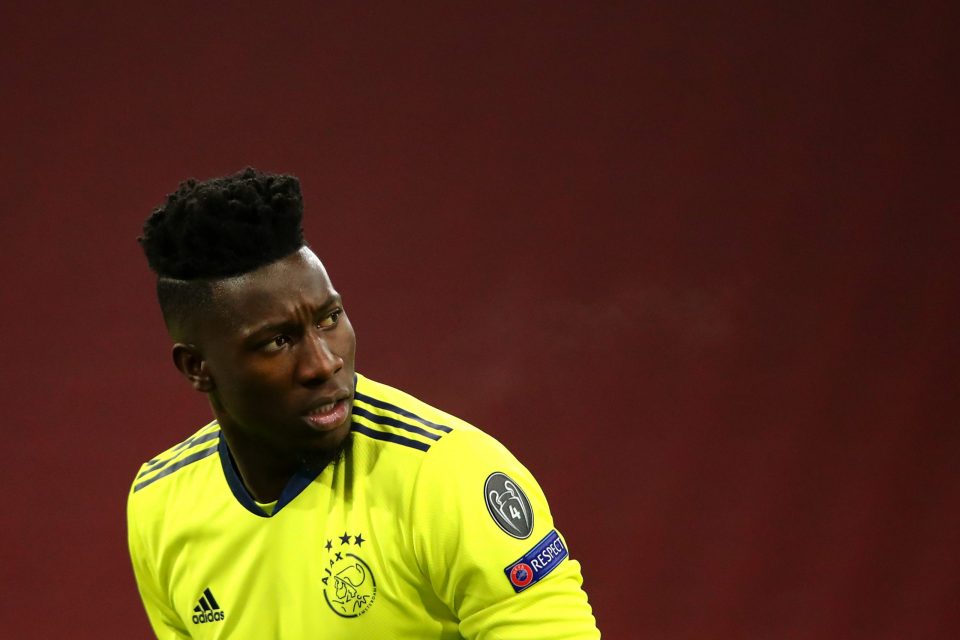 Ajax goalkeeper Andre Onana has made it clear that he sees his future away from Ajax after he made his return to football in the Champions League on Wednesday night, according to a report in the Danish media.
Speaking to nu.nl in The Netherlands after starting his first match since being banned for doping infringements, Andre Onana explained that he understands why Ajax fans are not happy with his comments but he feels it is time for him to move on from the club.
"Of course I understand that Ajax fans are not happy with me. But how can I tell? If you open a door, then one day you will have to close it again. I think the time has come for me.
"I have always done my best for this club and together we have done very well. But I intend to close the chapter and I want to continue elsewhere."
When asked specifically about the interest from Inter in his services, the Cameroonian goalkeeper refused to say that that is where he intends to play next season.
"Inter? For the moment I'm still focusing on Ajax, then we'll see what happens. It was a difficult period, but sometimes it's part of life."
On the months that Andre Onana his spent on the sidelines unable to play the game, he spoke emotionally about what it has been like for him and his family.
"It wasn't easy even for my family. But you have to be strong and look ahead. I was surprised to be in the starting lineup. It felt like a new debut, I was very tense and excited.
"It's good to be back, I'm happy to wear this shirt again. Not being able to play for nine months was a long time, but this victory gives me a great feeling."
Andre Onana is expected to join Inter on a free transfer at the end of the season.