Inter Vice President Javier Zanetti: "Congratulations To Simone Inzaghi & The Players"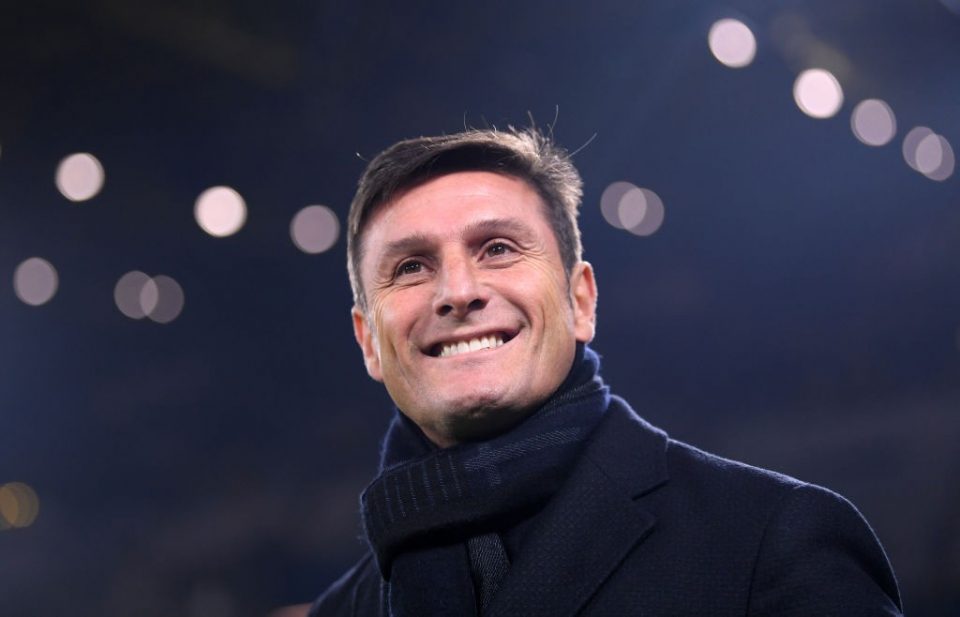 Inter vice president Javier Zanetti has offered his congratulations to Nerazzurri boss Simone Inzaghi and the players for their Champions League qualification, according to a report on social media.
Speaking whilst on the Instagram profile of Mastercard, via FCInternews, Javier Zanetti expressed his joy that the club is into the latter stages of the tournament and claims it is well deserved.
"We are delighted with this well-deserved qualification. I greet all the Inter fans who followed us in this magical evening, I congratulate Inzaghi and the players who gave everything to finally reach the goal, the round of 16."
The Inter legend also highlighted that there is always a lot of emotion involved in any achievement that comes in the Champions League.
"When it comes to this competition there is always a lot of emotion."
Inter have not reached the latter stages of the tournament for a decade now bit Simone Inzaghi has managed to deliver it for the fans and the club.
The financial implications of the qualification will please the club ownership greatly as well as the many sponsors now involved in the club.
The advancement was sealed after a 2-0 win over Shakhtar Donetsk on Wednesday evening at San Siro.