Ex-Nerazzurri Striker Alvaro Recoba: "Beppe Marotta Got Inter Back On Their Feet"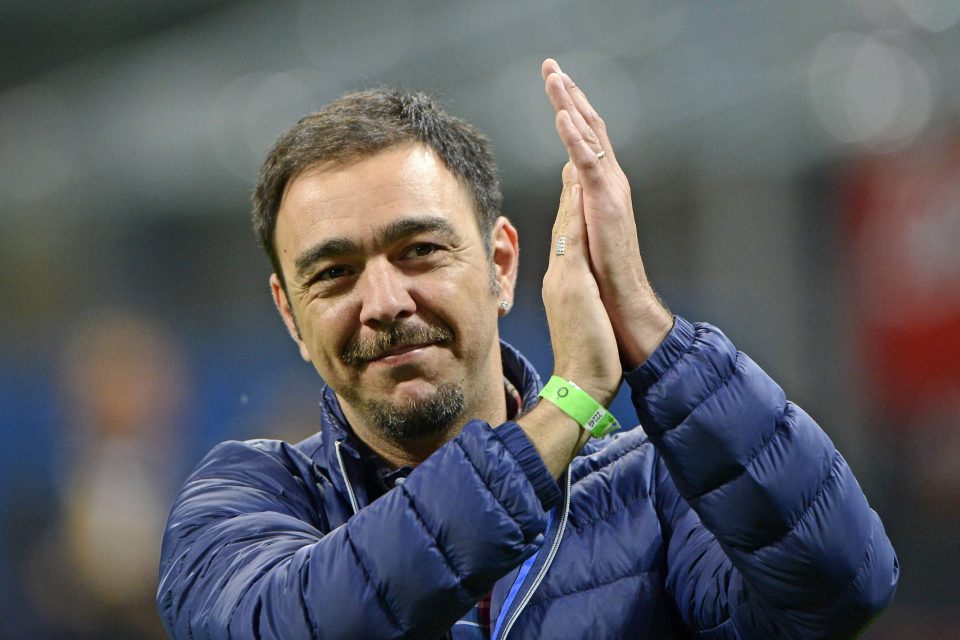 Former Inter striker Alvaro Recoba believes that current Nerazzurri CEO Beppe Marotta has played a significant role in the current good form of the club.
Speaking to Milan-based newspaper Gazzetta dello Sport in an interview published in today's print edition, the Uruguayan gave his thoughts on the executive's impact at the club as well as on the overall direction under coach Simone Inzaghi.
Marotta had already established a very strong reputation for himself in Italian football before joining Inter from rivals Juventus, but his work at the Nerazzurri has only served to underline what he is capable of doing at a club.
The Italian managed to help build a team which won the Scudetto for the first time in eleven years last campaign, and then in the summer he managed to deal with major losses in such a way that the team are nevertheless competitive on all fronts this season.
Recoba had known Marotta all the way back when the executive was working at Venezia, where the Uruguayan spent the 1998-99 season on loan.
"Beppe Marotta was and is a great person," he stated. "At Venezia you could already see his calmness, his ability to find solutions, to create unity among the club and the players – at the time we had a slightly crazy coach and a slightly crazy president, but he kept everything going with a low profile."
"The nice thing is that he hasn't changed," he added, "sometimes when you increase in status and power, you become another person, he is the same as he was 23 years ago, humble and professional."
The former striker explained that "Even though he won everything at Juve and has now gotten Inter back on their feet. I remember once 'Zampa' [former Venezia owner Maurizio Zamparini] said to me: 'If you score you can take whatever you want from the shop.'"
"I scored and took out a gigantic TV," he went on, "the largest you'll ever see. When Beppe saw it, he said: "Chino, this is too much."
The 45-year-old also spoke about the project under current coach Simone Inzaghi, stating that "Beyond the results, you can immediately see that there is an idea, a guiding hand working behind them."
"They can still fight for the Scudetto and in Europe they can also go all the way," he went on. "In general, it is not easy to coach at a big club and, in this case, it is even more difficult for Inzaghi to live up to those who preceded him."
The former striker added with a laugh that "I didn't follow the transfer market for two days and then I read on the Internet that Lukaku had ended up at Chelsea… and this was after Hakimi being sold Paris Saint Germain!"
"The club may have been forced to make these choices," he continued, "but they did well to immediately rebuild the team."
"They made it competitive again," he explained, "starting with Dzeko who has added his experience. Sometimes in football, you may think that someone is irreplaceable, but they never are if the team is behind the project."
Of striker Lautaro Martinez, Recoba stated that "I only know that he almost always scores, and this is something that will always make him coveted."
"It is useless to hide," he went on, "sooner or later a world superclub will arrive with a huge offer. This does not mean that he will absolutely leave, but it is an eventuality to be taken into consideration."
"I would like to have him in Milan for ten years," Recoba added of the Argentine, "but it won't be easy to keep him. The only thing Inter can do at the moment is to pamper him, as is always done with special players."