Inter Coach Simone Inzaghi: "Should've Closed Off Game Sooner, Feel Sorry For Darmian"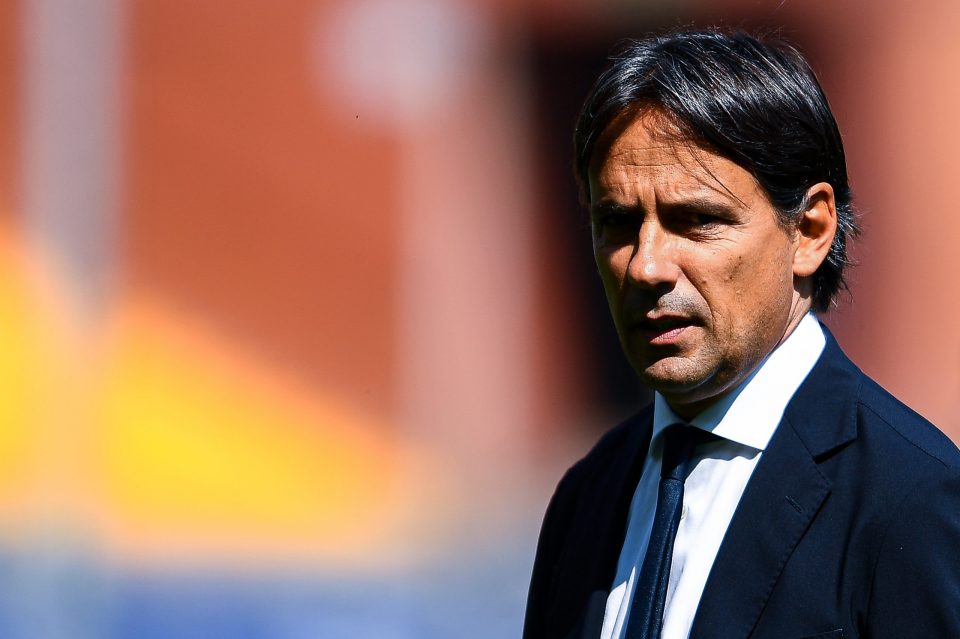 Inter head coach Simone Inzaghi is glad to have seen his team get three important points from their Serie A clash with Venezia this evening even though they did not kill off the game until late.
Speaking to Italian broadcaster Sky Sport Italia after the match, the coach spoke positively about his team's performance after they capped off a strong post-international break week with a third win in a row.
Inter scored during the first half through a Hakan Calhanoglu shot which was drilled in past the fingertips of Sergio Romero, but after that they were not able to create the telling chance to make the scoreline 2-0.
Finally, late on, VAR awarded a penalty to the Nerazzurri, and the ensuing spot kick was duly dispatched by Lautaro Martinez to ensure that the newly promoted Venetians had no way back into the game.
Inzaghi feels that his team are going through a period of strength, stating that "We're going through a great moment of form. We closed out an important week by playing a game where we showed great character."
"We played an excellent brand of football," he went on, "the only problem is that we should have scored the second goal earlier."
"Keeping a match in the balance against a good team like Venezia is never good, but I understand that there are also the opponents contributing. We finish our week off with a very important victory," he added.
About hearing that his team are now Scudetto favourites, Inzaghi stated that "I'm pleased, at one point people had said it would be a transition year. I arrived and found a club that is giving me all the help I need and some extraordinary players who are continuing to grow."
"All the players are important to the project," he went on, "we have to keep going like this. The first objective was the round of sixteen of the Champions League and we succeeded, now we can think about the league until February except when we travel to Madrid to play for first place in the group."
On winning without Romelu Lukaku and Achraf Hakimi, Inzaghi stated that "I have great players at my disposal. We must also add Eriksen to the list of absences, but we have brought in good players who are giving everything and must continue step by step as we continue to grow as we have been."
Of wing-backs Ivan Perisic and Matteo Darmian, the coach said that "I think they are doing very well. I'm sorry for Darmian's injury issue, he felt a strain and there is a bit of concern. Hopefully it is nothing serious."
"Calhanoglu is also growing a lot," he went on, "but after his third game in a week he was having his flexor massaged so I thought I'd take him off."