Inter Coach Simone Inzaghi: "Fingers Crossed Matteo Darmian Injury Isn't Serious"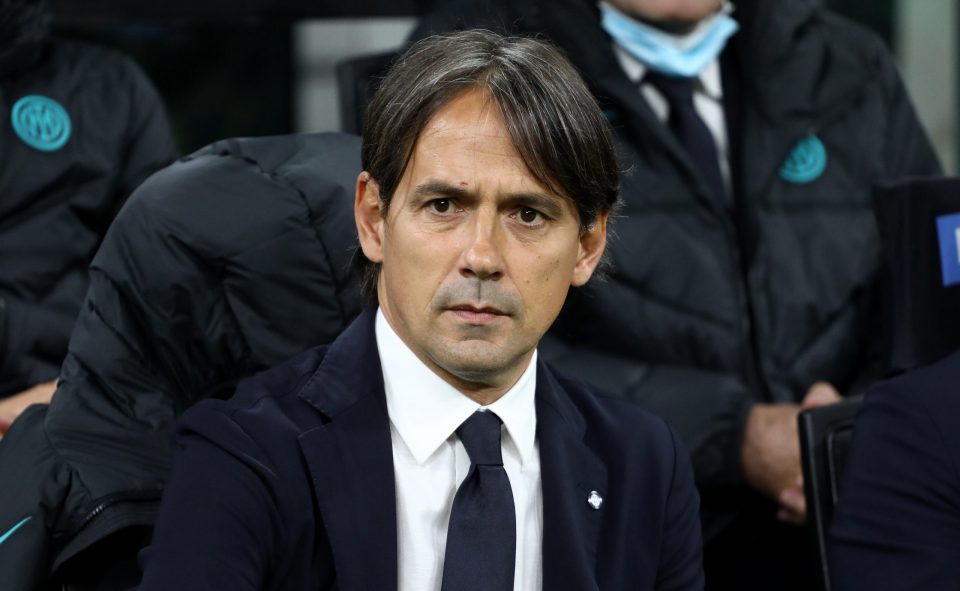 Inter head coach Simone Inzaghi is hoping that the thigh strain that Matteo Darmian picked up during the second half of yesterday's Serie A clash with Venezia won't be a major problem going forward.
Speaking in a press conference after the match, as reported by FCInter1908, the 45-year-old gave his immediate reaction to the match and spoke about hoping that the injury to Darmian would not rule him out for long.
Darmian has been in good form for the Nerazzurri for much of the season, and his strong displays on both sides of the ball in key clashes with AC Milan, Napoli, and Shakhtar Donetsk particularly underlined his continued importance to the team.
For this reason, Inzaghi and the club will be hoping that the 31-year-old isn't out for very long with the strain that caused him to have to come off the pitch for Denzel Dumfries during the second half of yesterday's match is not serious.
"We came here with great character to play great football," Inzaghi stated. "The only problem is not having closed the game off by making it 2-0 earlier, keeping a game in the balance, we know what can happen then."
"We played well against an opponent who plays good football, with an excellent coach," he went on, calling yesterday's opponents "the revelation of Serie A."
He stated that "We closed the week off in the best possible way."
Of some of the physical fatigue, the coach stated that "It was predictable and budgeted for, I have very good substitutions who have made a big contribution when there was a need for them."
"I am satisfied because I asked for humility and sacrifice," he added, "after two exciting matches of the kind we just had, this was the kind of game that could have been a classic stumbling block. We had to send a signal to ourselves."
"The gap in the table has been reduced a little but we still have a deficit that we will try to overcome," Inzaghi stated.
Of Darmian's fitness, he said that "He had a little problem, let's hope it's not anything too serious because he has been in a great moment of form. Let's see and cross our fingers."
On Alessandro Bastoni's game in the centre of the back three, the coach stated that "I think he has tremendous talent, whatever role you play him in. He is a player who has excellent reading of the game and great technique. I also had Ranocchia who had not recovered as well, but had made himself available again tonight."
"I preferred Bastoni because I needed his ability in possession," he added, "we knew that Venezia would try to press us. All counters in Serie A are dangerous, we have to think about stopping them."
Looking ahead to Wednesday's match against Spezia, Inzaghi stated that "We have to recover physical and mental energy because in the past six days we have spent a lot."
And of Venezia, the coach stated that "They play good football, their coach is doing very well. I have seen a lot of they games and they played excellent football, very well organized. It is evident that they have a cohesive group with an excellent coach."