Italian Journalist Paolo Condo: "Simone Inzaghi Has Changed Inter From A Reactive To A Proactive Side"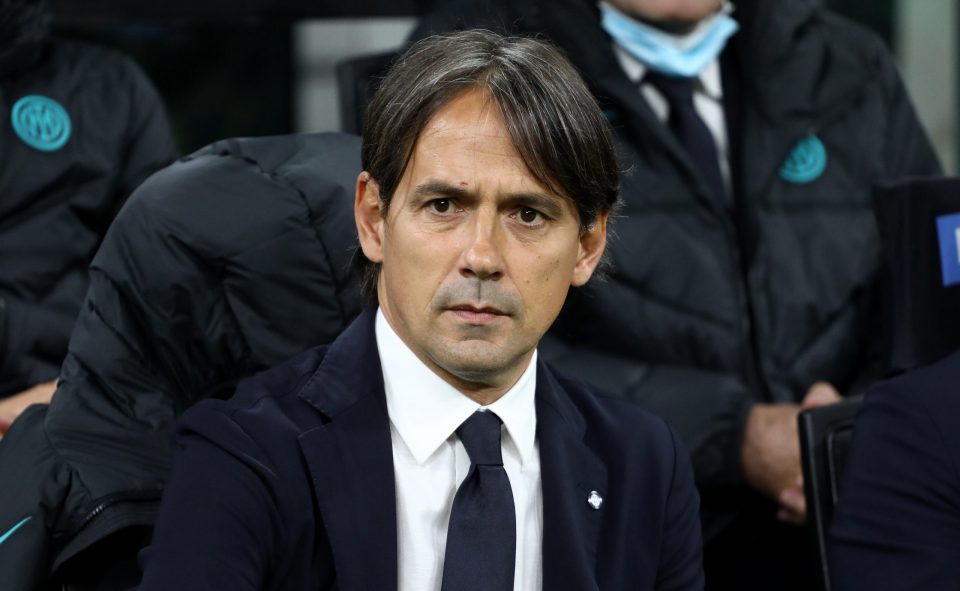 Italian journalist Paolo Condo believes that Inter have shifted in style under head coach Simone Inzaghi and that the former Lazio manager has started to really leave his mark.
Writing in his column in today's print edition of Rome-based newspaper La Repubblica, Condo gave this thoughts on the Nerazzurri's style of play which he feels entails imposing themselves on matches more than was the case under Antonio Conte.
Inzaghi had a major task before him when he took over from Conte in the summer, not least because the former Juventus, Italy, and Chelsea boss had enjoyed such success with his system of play.
Inter were a side very much modelled after Conte's tactical ideas for the two seasons that the Italian was in charge, and Inzaghi has spent the past few months remaking the team in his own image.
Condo has noticed this, and feels that the Nerazzurri now play a style that is more attacking and possession-based in a way that reflects the ideas of a manager whose vision is also changing.
He writes that Inter have been "Reworked by Inzaghi into a different version of themselves than they were under Conte, which is obvious, but also from his Lazio side."
"This is more notable considering the tendency of many coaches to continually seek to implement their ideas. Inzaghi is successfully completing the transition from reactive to proactive football."