Contract Extensions Of Key Inter Directors Held Up As Suning Only Offering Deals Until 2025 & Not 2024, Italian Media Report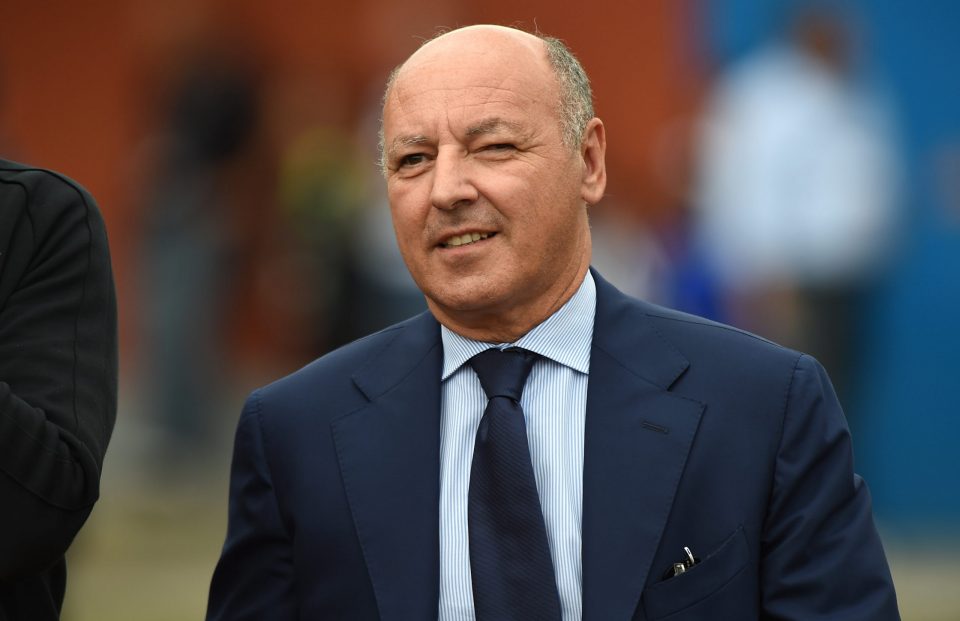 Inter owners Suning are committed to extending the contracts of key directors at the club, but have not found an agreement yet due to offering deals until 2024 rather than until 2025.
This according to Italian news outlet FCInterNews, who report that deals for the likes of Beppe Marotta, Piero Ausilio, Dario Baccin, and Roberto Samaden are being held up as the owners are now offering only two-year deals.
The common will of both the owners and the directors at the club is to continue on together, with all parties happy with the direction of the sporting project and hoping to go on in the same direction.
However, the new deals with the directors have not yet been signed, and Suning now look to be offering only deals that run until 2024 rather than ones that go to 2025.
Key to this change of tack is the fact that the €275 million loan from Oaktree which the Chinese company took on to stabilize the club earlier this year matures in 2024.
Should the current owners be unable to pay the loan back in line with this date, then the Nerazzurri could fall into the hands of the US fund or otherwise change owners.
In the case of the directors being under contract until 2024, then their departure from the club would be smoothly facilitated in the event of this transition of owners, should new owners wish to bring in their own trusted staff.
On the other hand, should the directors receive new deals taking them on until 2025 as had been initially promised, then they would have a year to convince the new owners of their continued importance and merit at the club, or, barring this, to resolve the situation with severance pay.
An agreement is still expected between Suning and the likes of Marotta, Ausilio, Baccin, and Samaden given the total commitment of all parties to continue on together, but it remains to be seen exactly when this will be and how long the new contracts will be for.