Nerazzurri Golakeeper Alex Cordaz: "Inter Have Top Players Like Nicolo Barella & Lautaro Martinez Who've Impressed Me"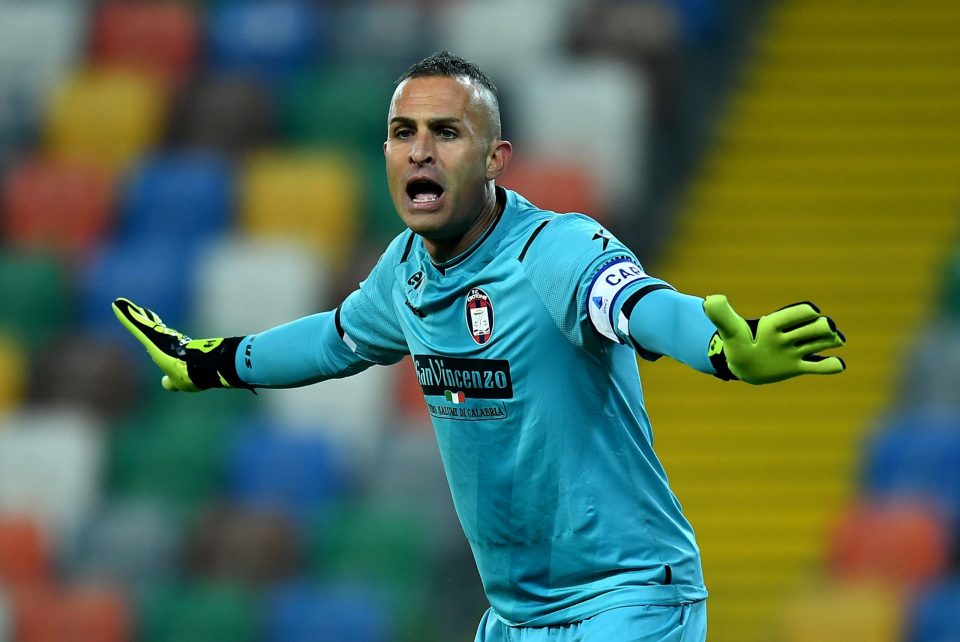 Inter's third-choice goalkeeper Alex Cordaz has been impressed by the quality of the players who he has seen since returning to the club this summer.
Speaking in the official matchday program for tomorrow's Serie A clash with Spezia, Cordaz gave some of his thoughts about his first season back at the Nerazzurri since he left more than a decade and a half ago.
Cordaz was brought in to replace Daniele Padelli as Inter's third-choice goalkeeper in the summer, with the 38-year-old having cemented his reputation with several seasons at Crotone where he became captain.
The goalkeeper feels happy to have returned to the Nerazzurri, where he came through the youth ranks but left in search of opportunities to play.
Coming back has been a nostalgic experience for him, but he has also been impressed by the level that the team has gotten to, not least in terms of what he has seen from the squad in training.
"Being here is like taking a leap into the past," the keeper said, "in a place where I have wonderful memories, such as the 2001-02 Primavera Scudetto."
"I am still in contact with some former team mates," he added. "Mattia Altobelli, Nicola Beati, Goran Pandev."
On facing Inter with Crotone last campaign, he said that "I experienced Inter as an outsider before wearing this shirt again."
"I found them to be a very strong team, always fighting to win," he went on, "and many players who have impressed me such as Bastoni, Skriniar, Lautaro and Barella, among others."
He stated that "This is a special squad, a team that take sthe pitch with the Scudetto sewn on the chest, a team built out of top players who are still humble guys, always willing to work and improve themselves."