SportItalia Transfer Market Expert Alfredo Pedulla: "AC Milan Lead Race For River Plate's Julian Alavarez But Inter Also In It"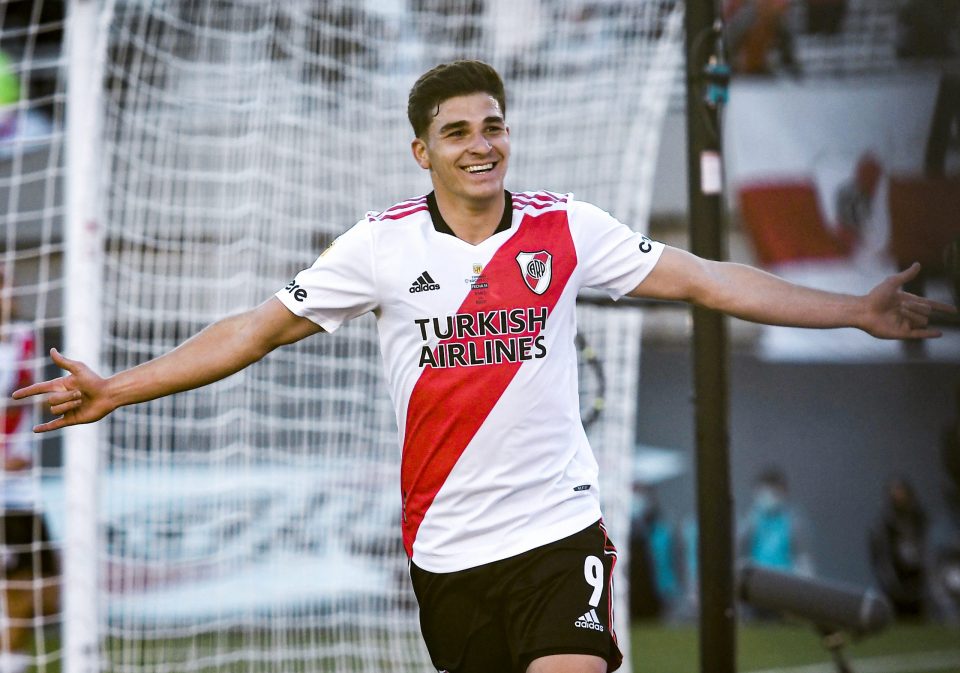 Inter are not the only club with a serious interest in River Plate striker Julian Alvarez, with city rivals AC Milan also making an early push for his signature.
This according to SportItalia transfer market expert Alfredo Pedulla, who reports on his homepage that the Rossoneri are currently the best-placed side to sign the 21-year-old although the Nerazzurri are also very much in the hunt as well.
Alvarez has impressed with his form in front of goal this season for River, scoring at a rate of almost a goal per game for the Argentine giants.
This form has led to the interest of a number of top European sides, with Inter having sent Assistant Sporting Director Dario Baccin on a scouting mission to Argentina to watch the young striker.
However, as Pedulla makes clear, the Nerazzurri are likely to face significant competition to bring Alvarez in given the interest of the Rossoneri among others.
"Julian Alvarez: everyone is crazy about him," he writes. "Not only Baccin from Inter, Milan also have a man in Argentina in the form of Geoffrey Moncada, the Rossoneri's key man in the market, the most important reference for Maldini and Massara."
He goes on that "Moncada has entrusted himself to Ramon Madoni, a sort of South American Mino Favini, who has discovered numerous talents (Tevez the most prominent), and has an excellent relations with Milan."
"A nice Italian derby is looming for the 21-year-old River Plate striker," Pedulla explains. "Milan moved first, but Inter can count on two important ambassadors in the form of Milito and Zanetti, potentially very important."
"The young man's will is to play play at his current club until May," Pedulla adds, "in order to best show himself off in view of Qatar 2022."