Inter Coach Simone Inzaghi: "I Applaud The Group, We're All Moving In Same Direction"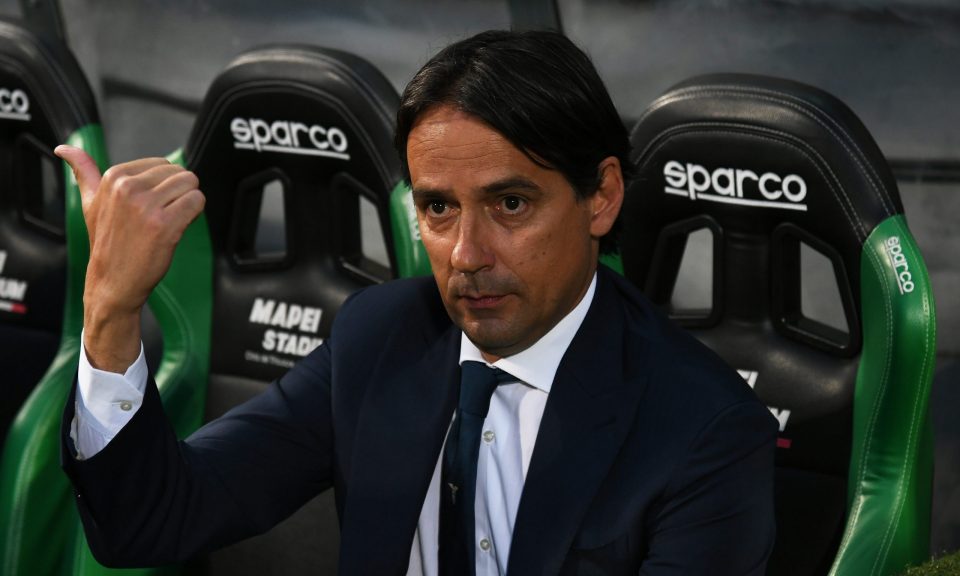 Inter head coach Simone Inzaghi is happy with the chemistry and togetherness in his team after a 2-0 win against Spezia in Serie A this evening.
Speaking to InterTV after the match, the coach praised his squad for how they are working and gave the view that they have what it takes to keep up the momentum they have recently shown.
The Nerazzurri followed up wins against Napoli, Shakhtar Donetsk, and Venezia with a fourth win in a row in all competitions with their victory at the San Siro.
Inzaghi's men looked in control virtually from the first minute to the last, patiently probing to create chances which made them well worth their two goals, and keeping a clean sheet without conceding any meaningful chances.
The coach feels that this is because the squad are all working well as a unit and absorbing the collective style of play to get the results they need.
"They were very good tonight," he said of his players. "Out of six regular defenders we had four available, but I was calm because I see them in training."
"We played a great match," he went on, "we had order and organization, we didn't allow Spezia anything."
Inzaghi went on that "I am fortunate to have a group of guys who follow my and my staff's direction in the best way. In my opinion, we have developed together very well."
"We are the best attack," he continued, "we are having an excellent run but it is a league that goes by fast, and we have to keep it up."
"In two days we are already on our way to Rome for another very important match that we must play at our best," the coach emphasized.
"Calhanoglu did very well," Inzaghi said, "but so did the likes D'Ambrosio, Gagliardini and Dimarco among others. I applaud the group, we're all pulling in the same direction."
Of the squad rotation in recent matches he stated that "Seeing people playing fewer games like this is a pointof pride. It send a message from all the guys. We must continue like this and not stop until Christmas."